By Synchroze @ October 30, 2013 at 9:17pm

The new Autumn Update is NOW LIVE! Get in game today and earn Yuan Crystals in the Orison instance, try out the Sunstream Spectacular and Bilu & Velonus events, and more!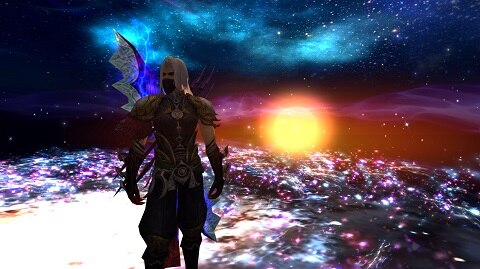 Fight inside a heavenly realm against a single foe! Gain entry to this instance with Orison Fragments, dropped by world bosses. There are two versions of this instance, with different rewards available in each. The player who opens the instance will earn a Dragon Sigil or Yuan Crystal LV9 if your team is victorious; there are also Bronze Sigils, Dragon Muscles, and more for everyone else who participates in victory.
This place of wonder allows up to 25 participants to partake in the fight against what can only be a deity, so expect the rewards to be quite substantial. (Read more…)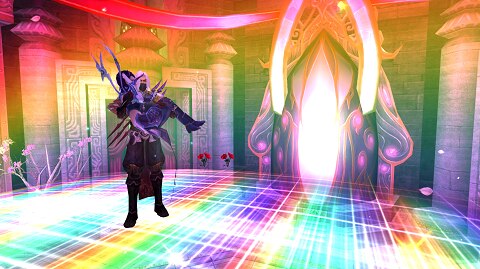 Sunstream is setting up for a party, but the preparations aren't going so well. Over zealous butchers and hunters are killing all the cows, along with magpies, in an effort to make the party a success. You'll be needed to convince them to take it slow and enjoy life. This event needs two participants to complete, for both the daily quest and the instance.
Roma and Julian in Sunstream City can get you up to speed on the details for what you'll need to do once this event is underway. Remember, this event is an event for couples and good friends, so you'll need to find one other to complete both the questline and the instance! Between the questline and instance, you can earn 354x Taichi Pills every day.
We're also bringing back the Bilu & Velonus event for one week only. This awesome event contains three quests, with a total of 600x Taichi Pills per day. These events will be alternating in different realms, so make sure to realm-hop to get both quests.

Get rid of life's randomness with the brand new Custom Soulstone system! Create soulstones that boosts exactly the stat you want. You'll need to have quite a lot of synergy to be able to access this system, however, so you'll want to get started now on building up that synergy.
If you've been collecting Harmony Runes, you can now exchange them for a Dragon Sigil, Taichi Pills and more! Redeem the code CZJK97X to get your Harmony Rune Exchange item. Right-click it to get your rewards!
Get in game today and start experiencing all the new content — it's live right now!