By dreamdefender @ October 22, 2013 at 3:32pm

It is time for what many have been waiting for this holiday season, the Jaden Rewards Program!
The list is quite nice for the rewards this time, having a bit of something everyone can make use of:


[Treasure Copper Coin]
This lucky coin gives you chance to win Lv135 weapons, Yuan Crystals, Kirin Sigils, and much more.


[Assassin's Reward Box]
Everything an aspiring ninja could need is in this box. Open it to receive 50x Shadow Rewards Boxes and an Assassin's Gift Coupon. This coupon can be exchanged in-game for your choice of: one fully-upgraded Ascension Accessory, the Solaris and Ink Kirin mounts, tickets for Battleground gears, or an upgrade for Chi items! Quite a lot of choices from one coupon, so choose wisely!


[Mandarin Duck Pack]
Aww, such a cute lil' ducky! Open this pack for a pheasant transformation gem and a Lovebird pet!

[Jade Kirin]
This mount is the ultimate armored mount. Show everyone who's boss by riding around on this beauty!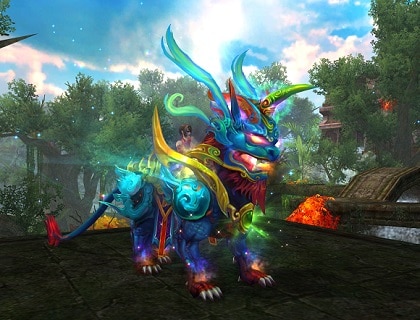 If those weren't good enough, then perhaps you'll see something you like in this full list of rewards:
Your Worst Nightmare – receive an exclusive title
Immortal Soldier Relic Pack – full of pills and beads galore
Infamous Rewards Box – Glory Gift Ticket and reward boxes
Midnight Rewards Box – Midnight Gift Coupon and reward boxes
Assassin's Rewards Box
Treasured Copper Coin
Mandarin Duck Pack
Jade Kirin

Halloween Rewards

From now through 11:59 P.M. (Pacific) November 3rd, 2013, every ZEN that you transfer to Jade Dynasty server will get you additional Bonus Points that can be redeemed for amazing prizes! You can also receive an Initiates Loot pack as a special bonus during this time as well, so long as at least 500 ZEN is transferred to a Jade Dynasty server.
This pack contains:
1,000 Affinity Beads
500 Chroma Beads
20x Meditation Orbs
5x Tachi Pill Packs
3x Turtle Ice
3x Tiger ice
7-day Yanma Cloudtrot Mount!

Are you excited? Well then, read below on how to get started!

Here's how it works:
Buy ZEN: Purchase ZEN and transfer the ZEN to JD during the event period. You must transfer the ZEN to JD in order to receive your points. You can also use PWE Prepaid Cards.
Receive Points: For every ZEN you transfer to JD during the event period, you will receive the same amount of Rewards points (so if you transfer 3,000 ZEN, you will also receive 3,000 Rewards points).
Rewards Website: Go to the JD Charge Rewards website to redeem your points for various items:
http://jd.perfectworld.com/reward
The Charge Rewards is only available until November 3rd, 2013, so make sure to purchase your ZEN before the event is over!
The last day to use your points is Sunday, November 10th, 2013 (23:59:59 PDT). After this date, the Rewards program will be disabled and any remaining points will be removed.