By Pinpointerror @ October 25, 2013 at 8:59am

Why is Valindra Shadowmantle talking to the citizens of Neverwinter? Why are there phantasmal transformations all around Protector's Enclave? Could it the upcoming Masquerade of Liars Festival? It must be! Lord Neverember has decreed that the traditional holiday of Liars' Night be included in this new festival for six full days starting on October 29, 2013 at 10 A.M. PDT (Pacific). (When is it for you?)
The Masquerade of Liars is a festival of frivolity and misrule. It celebrates costumes, treats, and the freedom of appearing to be someone or something you're not. Illusionists wander the streets and entertain the crowds with phantasmal transformations, appearing as monsters and notables to the delight of all. If you are a prankster or jester, you'll enjoy tricking friends or strangers – and possibly scaring them!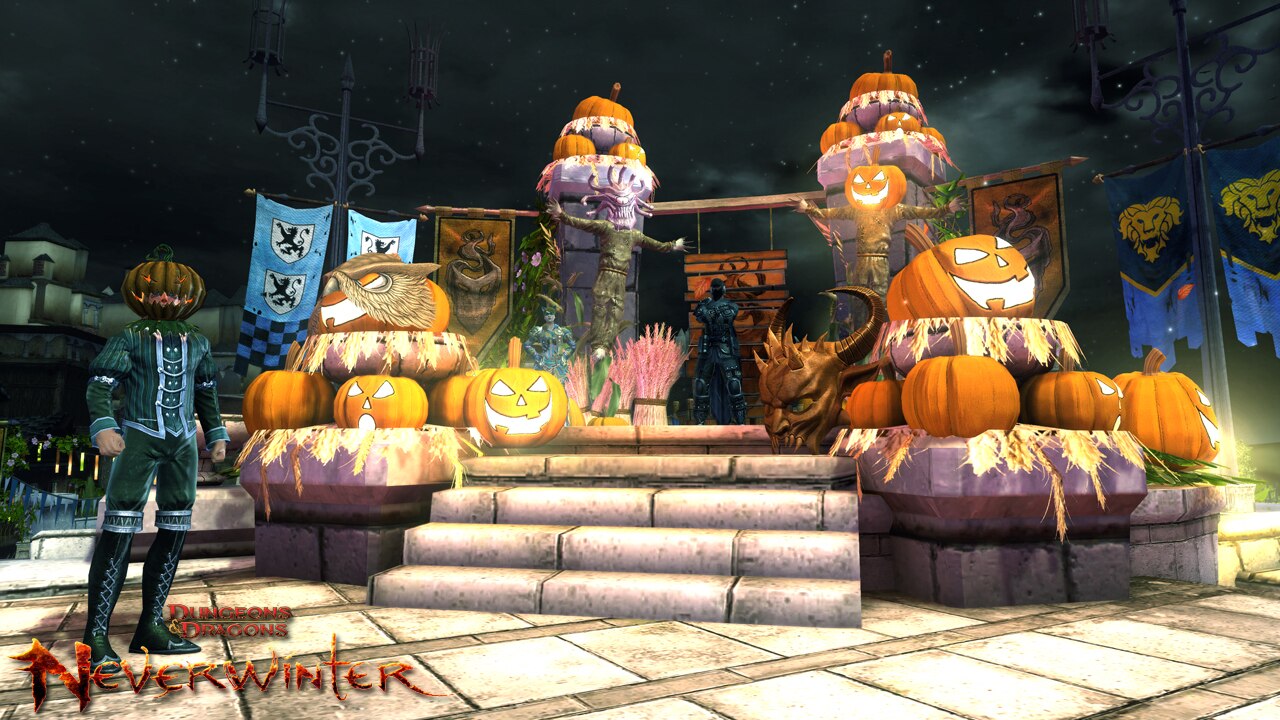 One of many new event items for you to scare players with!
We'll have more details in an upcoming blog on how you can earn one of many rewards during the event. Check back right here for any updates! Who's excited to celebrate Liars' Night with us? Let us know on the official Neverwinter forums.
Click here to register for Neverwinter, the free-to-play Dungeons & Dragons MMORPG. The best part about Neverwinter: it's free to play! Become a Knight of the Feywild or Hero of the North today with a Feywild Pack or Neverwinter Pack purchase!
Want more game details, screens, and videos? Like Neverwinter on Facebook for more fan-exclusive content and follow us on Twitter – tweet us your questions! And, subscribe to our YouTube channel for the latest Neverwinter videos.