By Pinpointerror @ October 29, 2013 at 7:59am
Did you catch our Masquerade of Liars Festival event preview? Protector's Enclave will soon be surrounded by phantasmal transformations, jesters, tricksters, and of course, Halloween-themed decorations. Neverwinter will be the go-to hub for your trick-or-treating needs!
Event begins: October 29, 2013 at 10 A.M. PDT (Pacific). (When is that for you?)
Event ends: November 4, 2013 at 10 A.M. PDT (Pacific). (When is that for you?)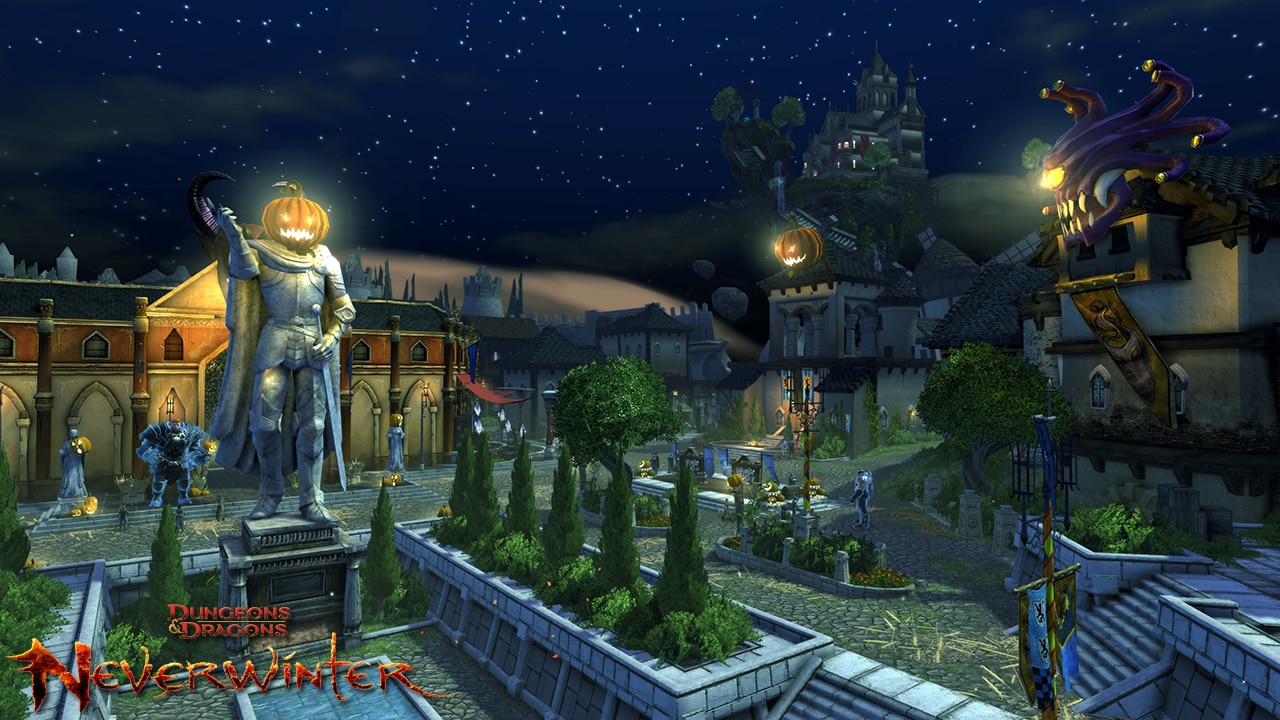 How do you participate in the event? Proceed to the center of Protector's Enclave to meet with Masquerade Master for a quick introduction. During the event, there will be three new Daily Quests to earn Masquerade Tokens.
Daily Quest: Trade of Treats – The festival celebrates many things including the freedom of appearing to be someone or something you're not. For this Daily Quest, players are given 10 Liar's Charms. Find Masquerade Illusionists, who wander the streets and entertain citizens, and trade them a Liar's Charms. Trade Charms to five different Illusionists to receive 5 Masquerade Tokens. Note that you must interact with 5 other Illusionists before you will be able to interact with the same Illusionist again. After you complete your daily, you'll still be able to trade Liar's Charms to Illusionists for additional Token rewards! See how below.
Daily Quest: Lore of Liars – Head to the Moonstone Mask and speak with Masquerade Loremaster. Learn more about the lore behind the festival and receive a lore item. After completing this quest, players will receive 5 Masquerade Tokens. Every day, the Loremaster will have a new piece of lore for you to learn!
Daily Quest: Gathering Lies – You will sent on a mission to gather a Liar's Charm outside the safety of Protector's Enclave. Proceed carefully and return with a Charm to earn your reward!
Along with Daily Quest activities, players will be able to find Liar's Charms scattered across all adventure zones in Neverwinter. You have a chance to loot Charms from skill nodes as well as from slain monsters within 7 levels of you. Go on the hunt and be rewarded! Also, players will find various Pumpkins scattered around Protector's Enclave. Search for these elusive pumpkins to receive extra Liar's Charms.
What kind of rewards could you earn from the Masquerade of Liars Festival? Exchanging Masquerade Tokens into the Masquerade Vendor in Protector's Enclave could earn you these spooky and terrifying rewards including a new Skeleton Warrior Companion!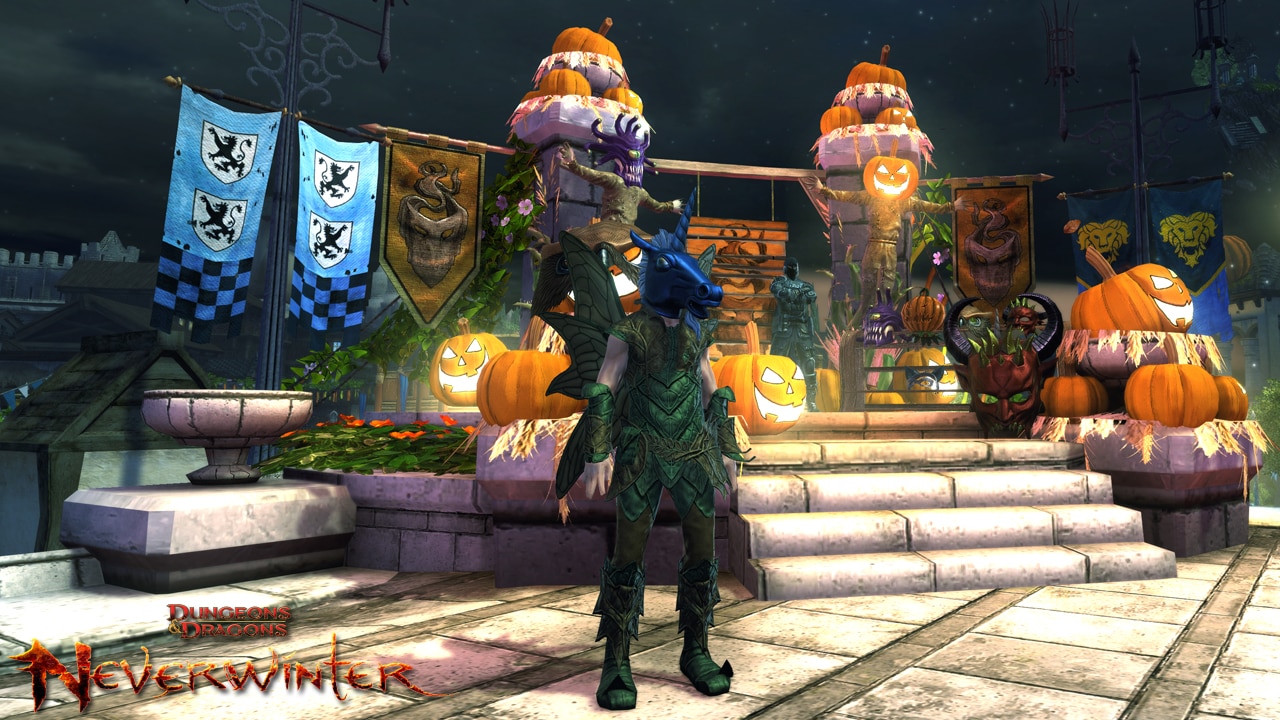 7 new fashion items will be available. Collect them all and scare your friends!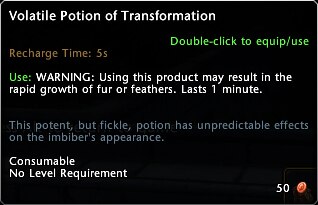 Transformation potions. Be careful of side effects!
Who's excited for our upcoming Halloween-themed event? We can't wait to fight alongside our Skeleton Warrior and we hope you can't either! Share your excitement on the official Neverwinter forums.
Click here to register for Neverwinter, the Dungeons & Dragons action MMORPG. The best part about Neverwinter: it's free to play! Become a Knight of the Feywild or Hero of the North today with a Feywild Pack or Neverwinter Pack purchase!
Want more game details, screens, and videos? Like Neverwinter on Facebook for more fan-exclusive content and follow us on Twitter – tweet us your questions! And, subscribe to our YouTube channel for the latest Neverwinter videos.