By Synchroze @ October 30, 2013 at 7:30pm

For a limited time only, get almost 50% off VIP cards for endless Esper energy, special titles and bonus EXP! Plus, get the Phantasma and Dream Weaver pets at a discount, as a special Halloween treat.
Sale Start Date: Thursday, October 31, 2013
Sale End Date: Wednesday, November 26, 2013
The Silver VIP card is crucial for pushing towards your next level. The chief benefit is that you'll get infinite Esper energy when you're invigorating, meaning that you really can be Sleepless. You won't even need an energy battery to make it work.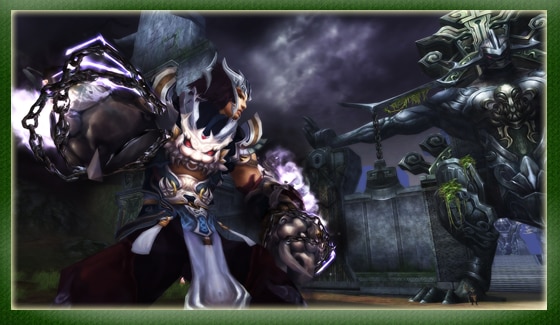 You'll also get a bonus of +20% EXP, and an ongoing Tiger Ice buff. That's +10% Attack Power and another +100 Attack Power. And hey, if that isn't enough VIP for you, make a splashy entrance with the <Supreme Lord> in-game title, available only to VIPs. You can also get 50% off Rose Gold VIP cards — all the benefits of a Silver VIP card, for a full 30 days.

Don't forget that everyone can get VIP bonuses, including free Soul Inverters. Just click the VIP icon next to the mini-map in the upper-right, then take all your rewards — including health and spirit potions for some epic PvP! Last but not least, the Phantasma and Dream Weaver are our pet spotlights this week, discounted 50%! Haunt your enemies with these Halloween themed pets!