By CaptainSmirk @ November 29, 2013 at 12:01am

Why go outside where it's cold and rainy and fight your way through crowds in the mall, when you can stay inside in your warmest pjs and get all your holiday goodies for BLR at 50% off!?!
This weekend, avoid the crazyness at your local strip-mall, and slash through our normal gear prices with the help of our Black Friday & Cyber Monday sales. Get deep discounts up to 50% on the items listed below, and see how many of your fellow agents who overdosed on turkey and stuffing fall prey to your new awesome gear!
This weekend only, you will find the following items on sale…
Chance Packs
Hero Deacon & Premium Skin
Hero Ghost & Premium Skin
Hero MARS & Premium Skin
Hero Artemis & Premium Skin
Hero Viper & Premium Skin
Hero Lazarus & Premium Skin
Hero Lilith & Premium Skin
Hero Duchess & Premium Skin
Hero Grendel & Premium Skin
Bundle Packs
Survival Pack
Engineer Pack
Stealth Pack
Medic Pack
Armor Pack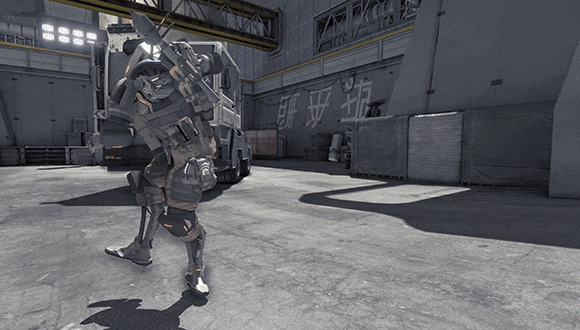 So take some time away from your family and watching football, and join us in-game for some frenzied holiday shopping. You'll want these items if you are going to participate in our Turkey carving event going on this weekend, brought to you by the fantastic Domino. Read more about that event here, and we will see you in game agents!
Happy Holiday!
~Captain Smirk