By DwightMC @ December 5, 2013 at 10:03am

New items are available in the Wondrous Bazaar!
You can visit Wylandar "Wylie" Ilmarin at the Wondrous Bazaar in Protector's Enclave or shop at the Wondrous Bazaar by clicking the icon at the top of your screen!
New Wondrous Bazaar items:

Turmian Merchant Fashion set
Look like royalty with the new Turmian Merchant Fashion Set. The loose fitting clothing was crafted after the garments worn by the wealthy merchant princes of the Turmish port of Sapra. Though Sapra is less prosperous than in the past, its merchants still dress ostentatiously in loose fabric, brightly colored with the most expensive dyes.
The fashion set includes: Turmian Merchant Headdress, a loose fitting headdress for men and women; Turmian Merchant Sirwal, a fine baggy sirwal for men and women; Finally the Turmian Merchant's Robes, a brightly colored tunic. These three fashion items are available now on the Wondrous Bazaar.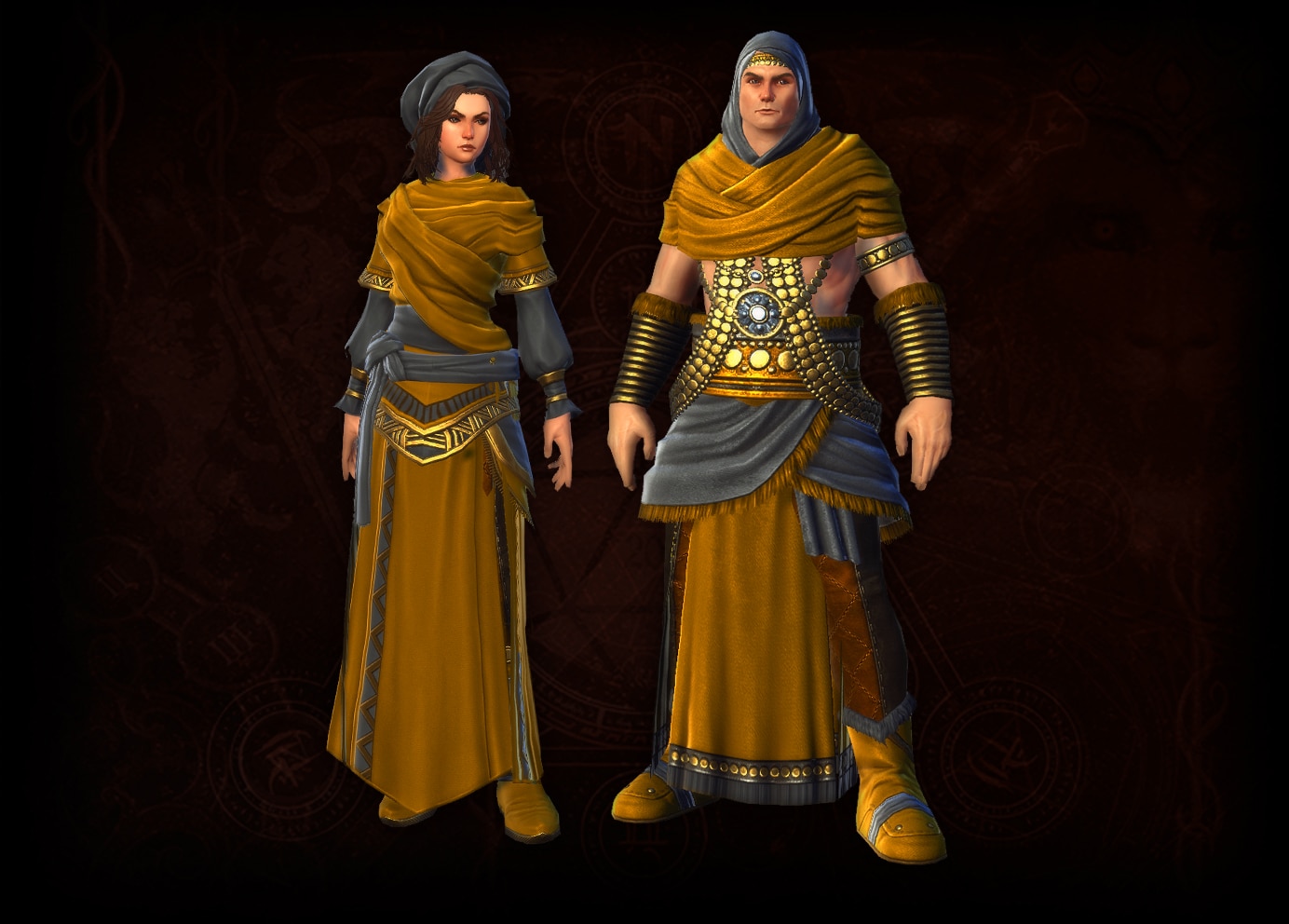 Click here to register for Neverwinter, the free-to-play Dungeons & Dragons MMORPG. The best part about Neverwinter: it's free to play! Become a Knight of the Feywild or Hero of the North today with aFeywild Pack or Neverwinter Pack purchase!
Want more game details, screens, and videos? Like Neverwinter on Facebook for more fan-exclusive content and follow us on Twitter – tweet us your questions! And, subscribe to our YouTube channel for the latest Neverwinter videos.