By DwightMC @ December 13, 2013 at 10:00am

It is that time of the year again in Faerûn to celebrate Simril, the festival of the winter solstice and the longest night of year. Instead of fearing the longest and coldest night, the village of Twilight Tor has made it a time of celebration.
Mayor Vario Cephied of Twilight Tor has opened his doors to all adventurers seeking a winter wonderland to escape to. Sit by roaring bonfires and feast on roasted meat and drink sweet winter wine. Gaze upon the stars with crystal clear night skies, relax a bit on Glorfindar Lake and partake in ice fishing, or compete for the best times at the Twilight Run, a slalom course which runs down the mountain and around the lake.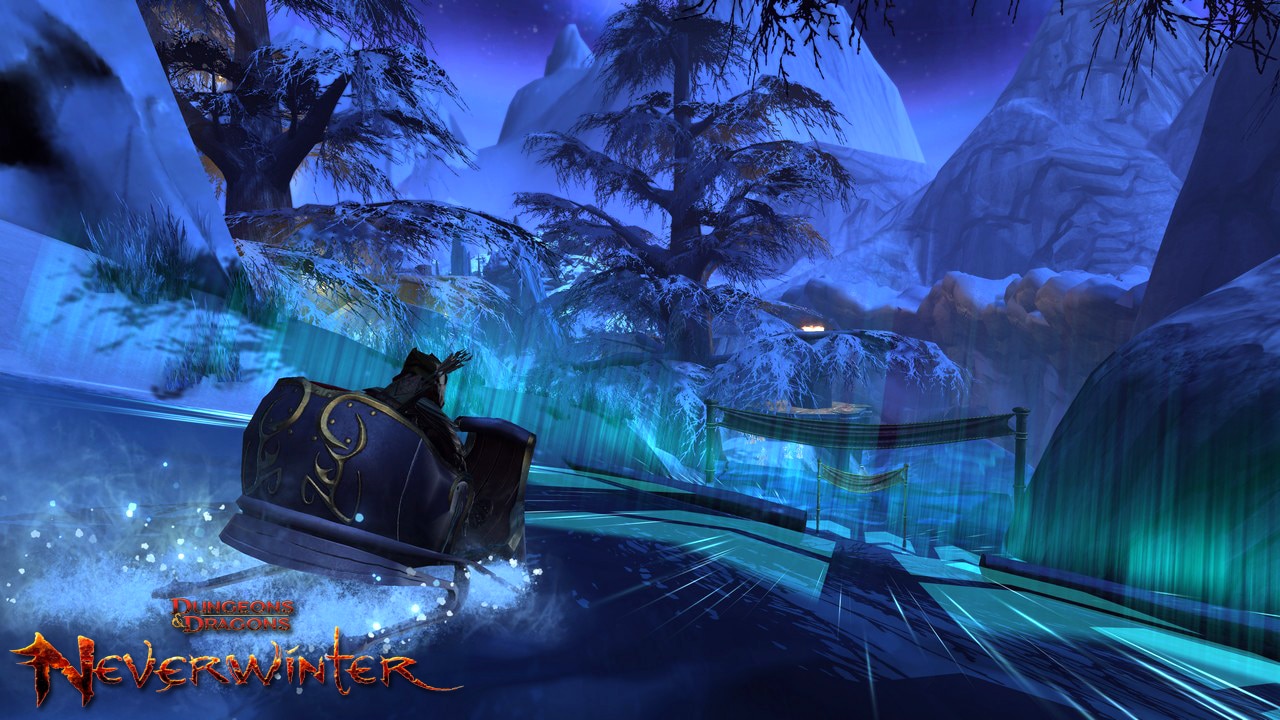 The Neverwinter Team is excited to introduce a new Winter Festival Event which starts on Thursday, December 19, 2013. The event will run for three weeks and features brand new rewards like a Winter Sled Mount, Frost Mimic Companion, winter weapon sets, and much more. Best of all, these items will be permanent!
Event Begins: Thursday, December 19, 2013 at 10:00 AM (PST)
Event Ends: Thursday, Janurary 9, 2014 at 10:00 AM (PST)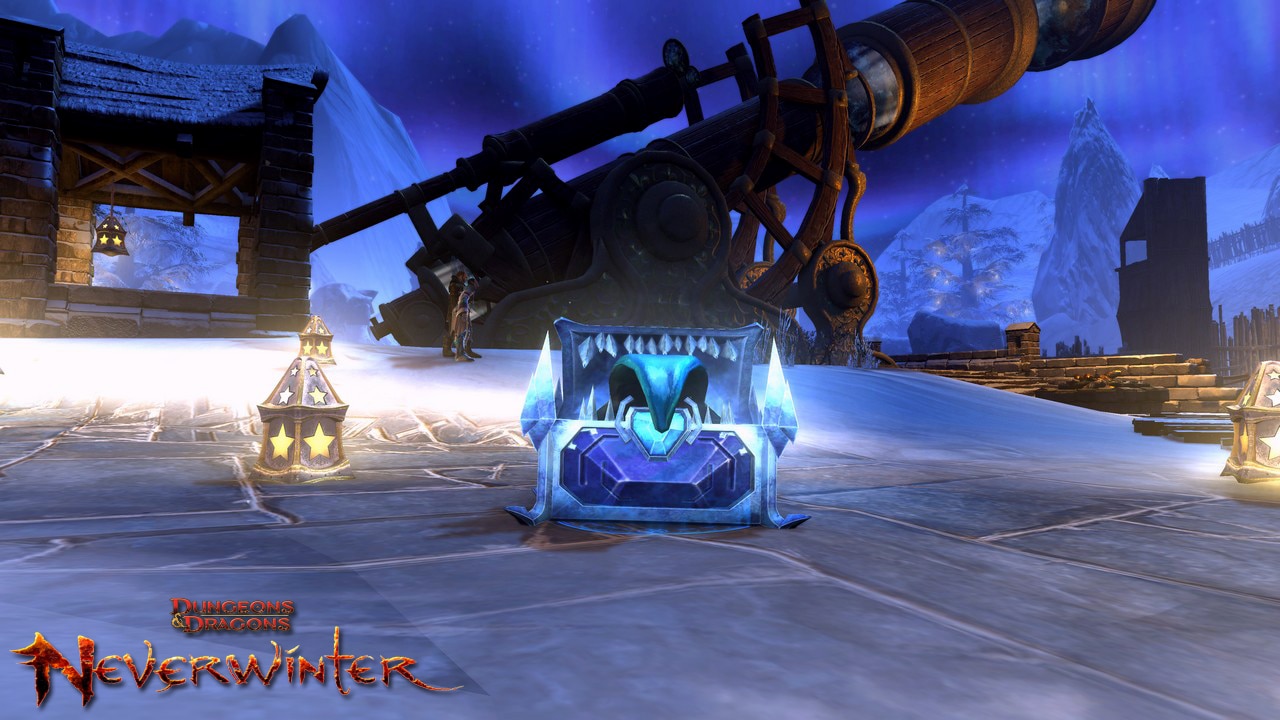 The Winter Festival events include (subject to change):
The Twilight Run – Take part in slalom races around the Lake Glorfindar on your favorite mounts, on your feet, or the brand new magical Winter Sled mount!
Monsters on Ice – Fight on an icy lake against frost goblins, ice trolls, and rimefire golems in a contest to defeat the most frigid foes possible!
Ice Fishing – Go ice fishing across Lake Glorfindar, utilizing rare baits and better rods to pull in the largest fish possible. Rare fish bring in more points in a contest, and more Lights of Simril to be used for various Winter Festival-exclusive items
Star Gazing – Stare into the winter sky and view the various constellations of Neverwinter and receive a fortune. Lucky players may even receive a special buff!
Simril Lightcrafting – Collect the Lights of Simril and craft them into various items in a brand new Master of Lights profession!
New Holiday Items – Use the Lights of Simril and Stars of Fortune currencies to purchase rewards such as the new Sparkling weapons, fashionable scarves, the Winter Sled and Dappled Riding Horse mounts, the Frost Mimic and Fawn of Shiallia companions, and more!
There is much to explore in this small village and you don't want to miss out on your chance to get some of these great items. We'll have more details available for everyone when the Winter Festival begins, so check back right here! Are you excited? Let us know on the official Neverwinter forums.
Click here to register for Neverwinter, the free-to-play Dungeons & Dragons MMORPG. The best part about Neverwinter: it's free to play! Become a Knight of the Feywild or Hero of the North today with a Feywild Pack or Neverwinter Pack purchase!
Want more game details, screens, and videos? Like Neverwinter on Facebook for more fan-exclusive content and follow us on Twitter – tweet us your questions! And, subscribe to our YouTube channel for the latest Neverwinter videos.