By dezstravus @ December 20, 2013 at 6:38pm
I know there are some of you out there. Don't try to deny it. We're smack-dab in the middle of the holiday season, a time of giving and joy and spending time with family.
But really, have you thought about yourself enough? If not, the new sales in the Heaven Repository are here to fuel that holiday fire.
Sleigher Fashion Sets
First, we have the return of some old favorites. The Sleigher fashion sets are back, should you feel the need for a little dress up. Both have a great little holiday dance that gives a boost to Strength, Intellect, and max Health.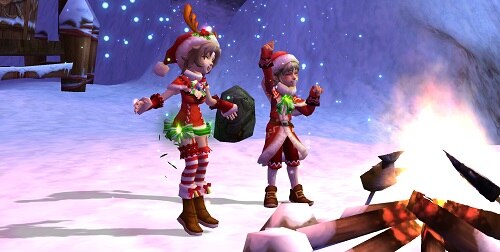 Christmas Fashion Sets
If you're feeling a little elf-ier, how about trying the Christmas fashions? They're guaranteed to bring you at least 12.5% more holiday joy than the typical fashion.



Void Stone, Scapemonkey, & Awaken Jade
And if you're in the mood for some old-fashioned savings, check out the Discount tab. You'll find Void Stones and Scapemonkeys on sale for 50% off, and Awaken Jades on sale for 40% off.
Finally, also on sale at 70% off is the Santa's Bag. This little gem might give you a great Auto-repair Android pet, X'Mas Sleigh flying mount, or many other great prizes!
No one's going to mess with you with this robot at your back.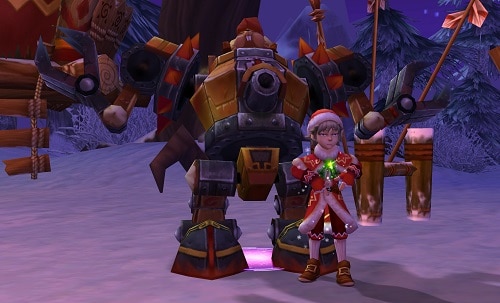 And if they do, just jump in your sleigh and escape!