By dreamdefender @ January 8, 2014 at 1:00am

A new year can also mean new colors to your clothes to freshen up your look! We've got you covered for all of your pigment coloring needs now in the Perfect World Boutique. Along with the rainbow of pigments, the almighty Year of the Tiger Pack is back in the store on sale at 60% off! Check out the mount, various flyers, and other items you can win.

Year of the Tiger Pack (60% off)
The Year of the Tiger Pack is here at a 60% discount, and with it comes the opportunity to win great items including charms, gems, and rare mounts!
Even the lowest prize, Perfect Tokens of Luck, can be redeemed at the PW Boutique Agent for tons of useful items such as Gems, Wines, Mysterious Chips, and Guardian Scrolls! Meanwhile, if luck does happen to be on your side while opening the box, you'll likely end up with an item (such as a Charm or Rare Mount) that can be sold for millions of coins!
Once purchased from the Boutique, all you have to do is right-click the box; your prize will appear after a few moments! However, don't forget, you do need to have space in your inventory for the prize to appear!
Along with past rare mounts Neon Fusion, Dark Negation, and Boreas Skylight, the Year of the Tiger Pack also has a few exciting possibilities within it, like the powerful and potent Blazing Tempest mount!
Blazing Tempest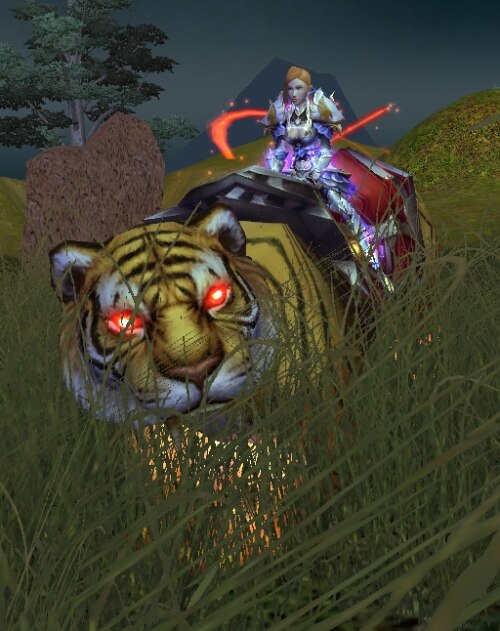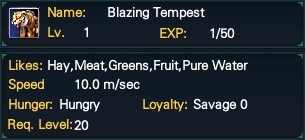 A tiger of the hottest ferocity that only the chosen ones may ride.
Frozen Sparkle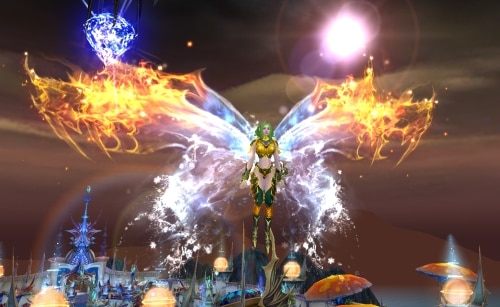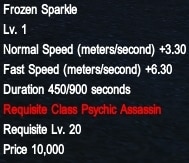 The highest echelon of the Tideborn Psychic Order worked tirelessly to somehow fuse the elements of fire and ice into a solid state form capable of propelling its rider through the skies at near-impossible speeds! Just don't stand too close at lift-off, for the fusion may not be quite stable…
Ocean Glory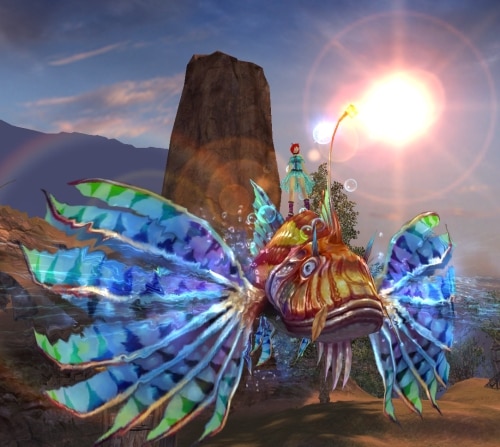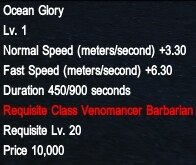 This ancient fighting fish has been grappling with the famed Giant Octopus for millenia, and those who have the pleasure of riding it will notice the smooth, sinuous, and effortless glide generated by its powerful tail. Guided by its ever-glowing beacon, this is truly a fish for all occasions.
Dark Lord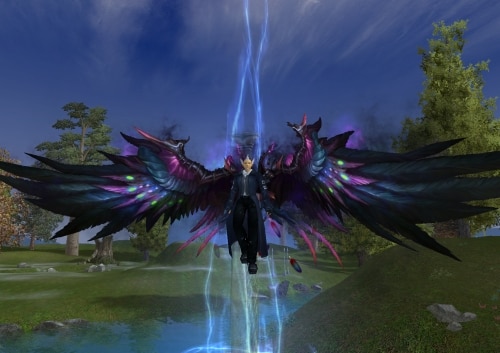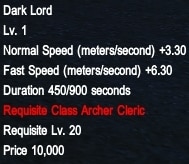 Said to have been shorn from the ranks of the Dark Gryphons of the ancient world, these wings even today continue to emit a tumultuous aura, along with the occasional purple feather. Death from above!
Glacial Blade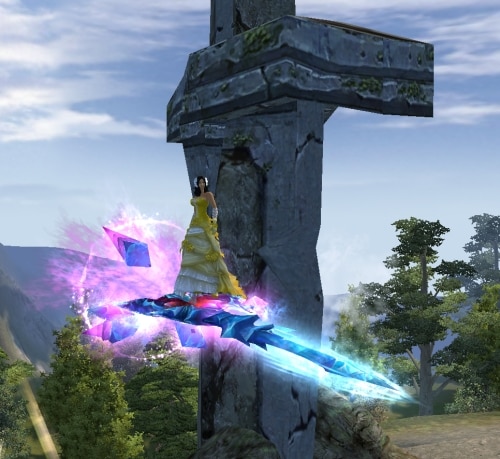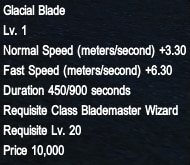 Have you ever felt the desire to take a flight on an ice-chilled cruise missile? Forged in the mountains of the Northern Harshlands, this aggressive artifact will allow you you slice, cleave, then pulverize the air, leaving your opponents choking on a violent vortex wake.
For a complete list of possible prizes within the Year of Tiger Pack, please see below:
Perfect·Token of Luck
Perfect·Token of Best Luck
Platinum Spirt Charm
Platinum Guardian Charm
Diamond of Tiger
Diamond of Dragon
Garnet Gem
Sapphire Gem
Citrine Gem
Frostcovered Sign Force
Lunar Glade Insignia Ornament
Lunar Glade Insignia Weapon
Wing Trophy
Wing Trophy Lunarglade
Soul of Awe
Scroll of Tome
Flyers Legacy
Rapture Chest
Uncanny Chest
Champion's Proof
Warsong Marshal Badge
Cube of Fate Stamp
LV5 Tome Ticket
Blazing Tempest
Stone of the Savant
Primeval Stone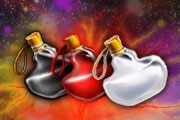 In addition to the Year of the Tiger Pack, we have a rainbow of pigments on sale 50% off!
Pigments can be used to dye most fashions and certain ground mounts. To use, head over to the Seamstress in any major city.
Red Pigment
White Pigment
Blue Pigment
Black Pigment
Yellow Pigment
Sapphire Pigment
Light Green Pigment
Turquoise Pigment
Plum Pigment
Pink Pigment
Perfect Pink Pigment
Green Pigment
Bright Green Pigment
Lime Pigment
Jade Pigment
This sale will run from 1/8/2014 @ 1am server until 1/22/2014 @ 1am server. They will then be removed from the Boutique.
To view/purchase items from the PWI Boutique, press the "O" (for "Oats!") key!