By dreamdefender @ January 9, 2014 at 7:00pm

Sometimes we all want the holidays to last just a little bit longer. To help with that, we've decided to temporarily release Christmas fashion into the Jaden Boutique for all to extend the holiday cheer! Also make sure to check out how you can win a new cat mount, precious jades, and more with our new mystery box: the Angler's Lament.
Sale Start Date: January 9th, 2014
Sale End Date: January 22nd, 2014

 Angler's Lament
First up, we have a brand new mystery box available called the Angler's Lament. What an angler could possible be lamenting about, no one knows, but what is known are the great items you can win inside!
Perhaps it was the angler's loss of such great items such as:

 Precious Jade Pack
This pack will award Sunny Jades with a chance of Welkin Red Jades as well. You can exchange these two items for various goods such as mounts, gear, fashions, and more with the Jade Exchange Maiden in Sunstream City (410, 332).

 Yuan Crystal LV9 
A very valuable and useful item. This beauty will allow you to keep your Refinement on gear upgrades, erasing any hesitation on powering up gear you've invested in!

 Patience Scroll
If you see this item from opening the lottery, then you've won big! Right-click this scroll to be awarded the brand new…
Lucktail Cat Mount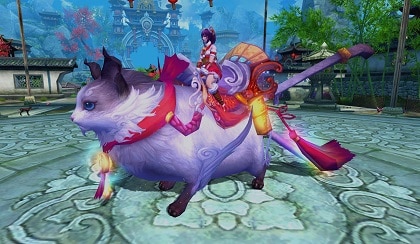 ---
Christmas Fashions
While most of these fashion sets you may have seen, there are a couple of new ones! These will all only be available for two weeks, so make sure to get in the Christmas spirit before it fades away!
Jolly Red and Christmas Cat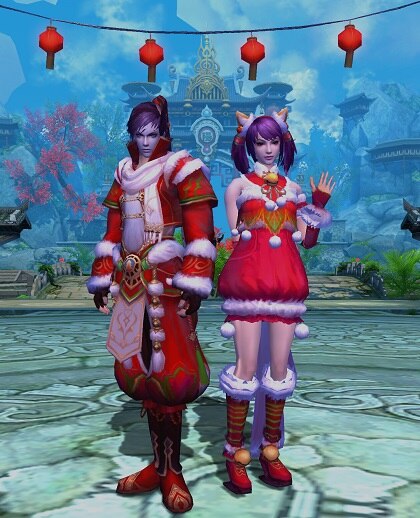 If they don't quite tickle your festive fancy, fear not, for we have the older ones available as well!

Frostlord and Candy Cane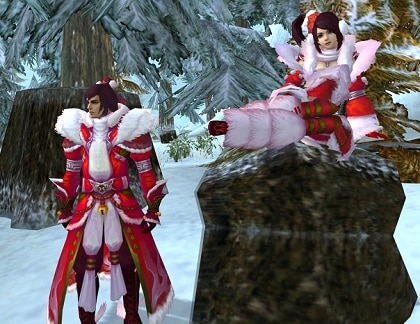 Snow Patrol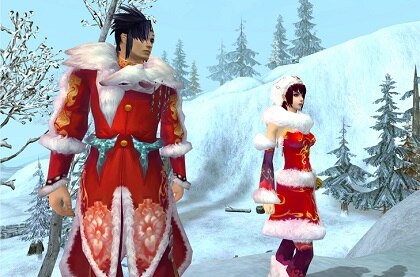 Tannenbaum Suits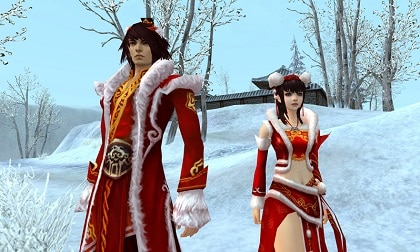 Vixen and Blitzen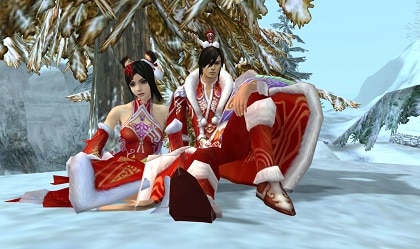 ---
Full Sale List:
Angler's Lament
Jumping Squirrel
Mini Anan
Fantastic Mask
Jolly Red Set (M)
Christmas Cat Set (F)
Snow Patrol Set (M & F)
2011 Xmas Set (M & F)
Vixen Set (F)
Blitzen Set (M)
Frostlord Set (M)
Candy Cane Set (F)
Aeon Flask (50% off)
Wine of Wisdom (50% off)
Vita Drops (50% off)
Cinnabar Potion (50% off)

Reminder
Sale End Date: January 22nd, 2014