By DwightMC @ January 23, 2014 at 8:01am

Looking for the hottest new items in the Neverwinter Zen Market? You've come to the right place!
The Zen Market is the best place to find new items and sales to help you on your adventures, giving you the opportunity to obtain unique and iconic companions, mounts, outfits, account unlocks, and much more.
Remember, you can simply press "Y" in-game to bring up the Zen Market and see all of the items for sale!

*NEW* Companion: Dread Warrior
Those looking for a powerful companion need not look any further than the Dread Warrior. According to legend, this revenant killed the very Thayan necromancer who brought him back from the dead. Driven by rage, he will battle alongside any adventurer who seeks to defeat the Red Wizards.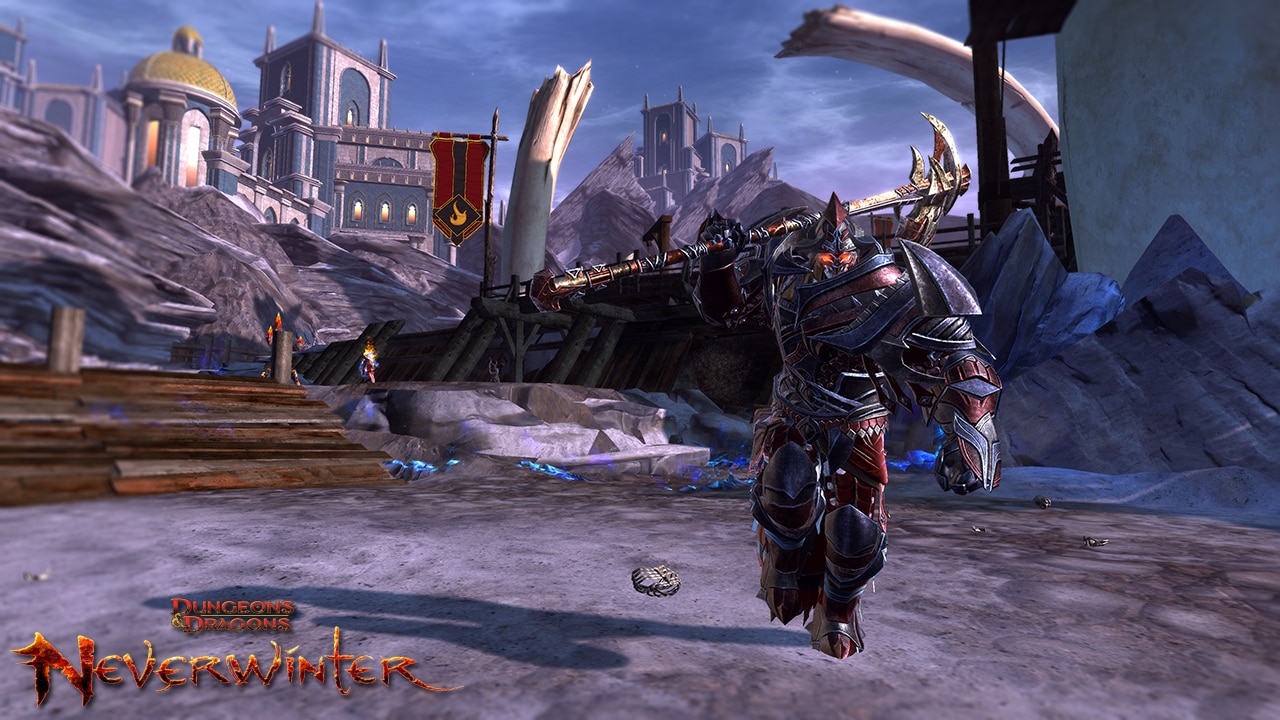 The Dread Warrior has initial power points in defense and regeneration, along with two offensive and one defensive slots for runestones. This reanimated companion also has a neck, waist, and a sword knot slot.
As a blue quality companion, the Dread Warrior has a Max Rank of 25, providing you with three skins from which to pick before upgrading the companion to unlock the fourth skin.
At Rank 30, the Dread Warrior will have these four Power Dice:



The Dread Warrior has three powers and one active bonus:
Active Bonus
On damage taken: 10% chance to become enraged, increasing threat generation by 25%.
Slice of Dread
1.5s cooldown
337-412 Physical Damage
Slice multiple foes in an arc dealing damage to all of them.
Siphon Strike
8s cooldown
651-795 Physical Damage
Punch target foe and drain their life. This drain heals the Dread Warrior and an ally.
Warrior's Thirst
Life gained by Siphon Strike fills the recipient with a thirst for combat and increases damage dealt by 10% for the duration of the heal. (This power unlocks at companion rank 30.)
If you need to purchase Zen for Neverwinter, click here. After your purchase is complete, transfer Zen into Neverwinter on this page. You will then see three boxes: 1, 2, and 3. Select Neverwinter for Box 1, select the server your character is on for Box 2, and amount of Zen for Box 3.
Click here to register for Neverwinter, the Dungeons & Dragons action MMORPG. The best part about Neverwinter: it's free to play! Become a Knight of the Feywild or Hero of the North today with a Feywild Pack or Neverwinter Pack purchase!
Want more game details, screens, and videos? Like Neverwinter on Facebook for more fan-exclusive content and follow us on Twitter – tweet us your questions! And, subscribe to our YouTube channel for the latest Neverwinter videos.