By DwightMC @ January 23, 2014 at 10:00am

*Important Update* We performed emergency maintenance to resolve the issue. The event has also been extended to 1/28 10 AM PST. Please click here for updates: http://nw-forum.perfectworld.com/showthread.php?589601-CtA-Storming-the-Keep-temporarily-disabled
Did you miss our preview of the Call to Arms: Storming the Keep? Malus Blackdagger and his bandits are threatening Neverwinter. It is up to you to bring the battle to Captain Blackdagger's doorstep. Their fortress is heavily guarded, but those who successfully defeat Malus could be rewarded with great items including new enchantments, companion, unique weapon transmutes and Medallions of Battle.
Call to Arms: Storming the Keep begins: January 23, 2014 at 10 A.M PST (Pacific) (When is that for you?)
Call to Arms: Storming the Keep ends: January 28, 2014 at 10 A.M PST (Pacific) (When is that for you?)
To learn more about the Call to Arms Skirmish Event click here. Starting at 10 AM PST on January 23, 2014, players from level 6-60 will be able to queue for Call to Arms at any time during the event period. This is a great way to catch up on any missed achievements or simply play through a skirmish that you might have skipped. In addition to the equipment drops from slain creatures (specific to your level), players could receive the following items:
New Enchantment: Brutal Enchantment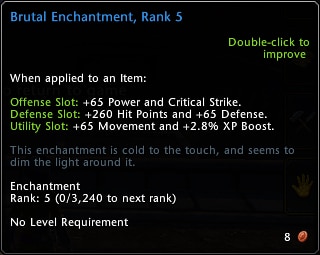 This enchantment is cold to the touch, and seems to dim the light around it. Players can receive up to Rank 5 Brutal Enchantment during the event. Rank 1 and 2 Brutal Enchantments my drop from creatures while running the skirmish.
New Companion: Swashbuckler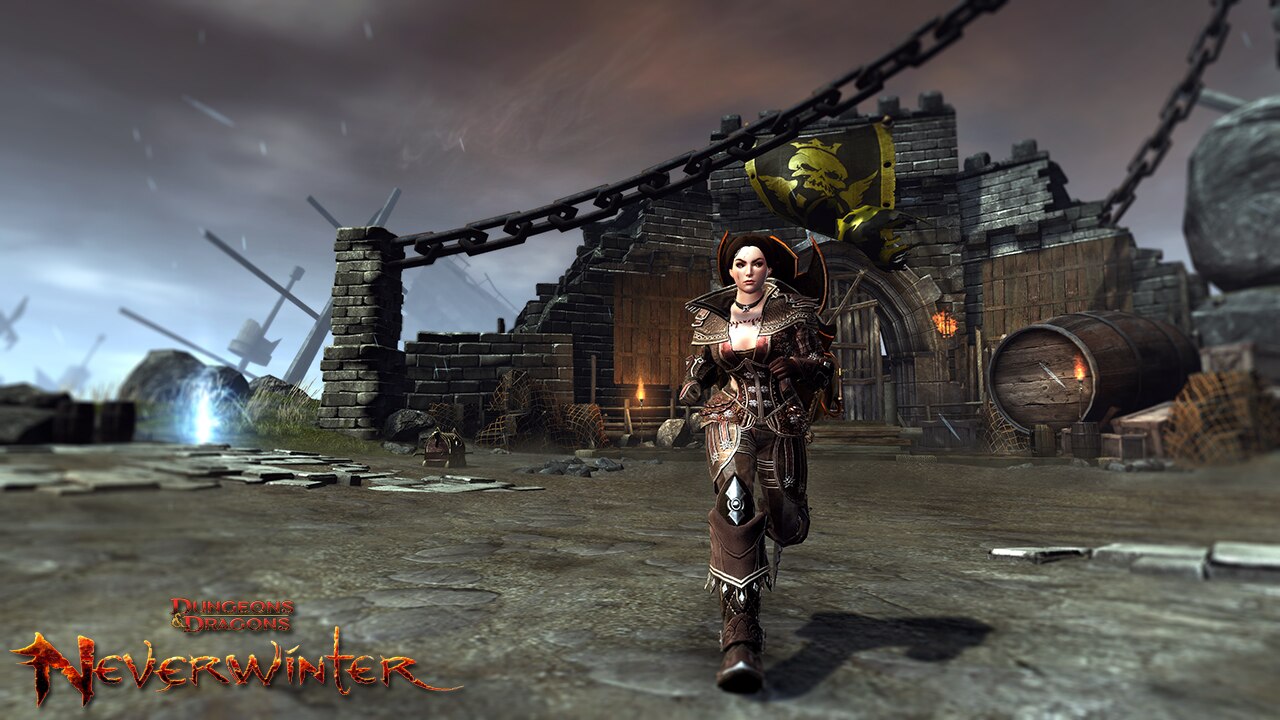 This companion has had a change of heart, giving up on a life of robbery and extortion. She now joins noble adventurers longing for virtuous adventures and companionship.
As a Green companion, Swashbuckler has a max rank of 20 and initial power points in critical strike, armor penetration and power. This companion also includes two offensive and one defensive slots for runestones, along with a neck, waist and sword knot slot.
Swashbuckler has three powers and an active bonus:
Active bonus:
On suffering a critical hit +200 critical strike chance for 5 seconds
Shield Charge:
Charge at target foe and hit them with the edge of the shield to deal damage.
Slash:
Slash target foe with the sword to deal damage. This attack deals 40% additional damage to targets granting combat advantage.
Devastating Impact:
Shield Charge grants combat advantage on the target. (This power unlocks at companion rank 30.)
Swashbuckler Dye Pack:

A set of dyes much like those that pirates wear; allows you to fit in with the seafaring citizens of Neverwinter. Sufficient to dye a single piece of clothing or armor.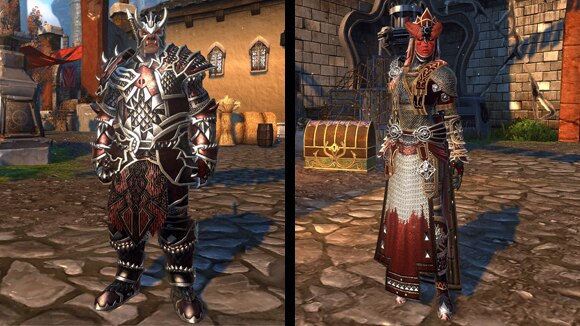 Medallions of Battle:
New to CTA Events are the medallions of battle. They drop from the chest at the end of the skirmish and from monsters during the event. They can be used to purchase the weapons, typically found in the reward chest. The Call to Arms store can be found by visiting Herald's Terrace in Protector's Enclave.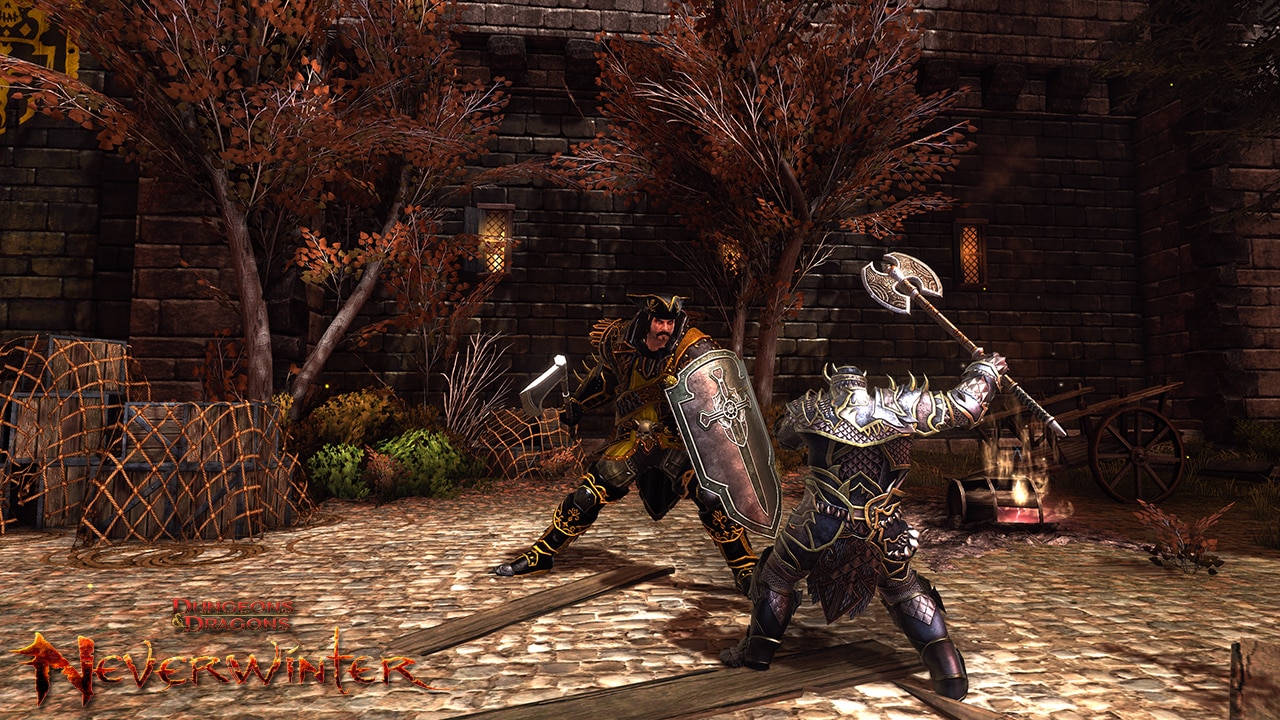 Class-based transmutable items: using medallions of battle, players can purchase Damaran weapons and completely change how your weapons look with these special Call to arms themed weapon transmutes. Are you ready to take on Malus Blackdagger and his bandits? Let us know on the official Neverwinter Forums.