By DwightMC @ February 7, 2014 at 10:00am

Get ready for earth-shattering challenges and new rewards with the upcoming Rampage Revamp!
When the Rampage Revamp rolls out, we'll be turning the three existing ten-man instances — plus the new Fire & Ice mission — into rotating Rampages. These Rampages will all have private queues, so you can play with your ten-man team instead of five strangers, and the three older instances will have new rewards added.
There will be four Rampages in total: UNTIL Sky Command, Gravitar, the Lemurian Invasion, and Fire & Ice. Rampages will rotate every three days through the fifth Alert slot (currently occupied by Gravitar).
If you've conquered the Lemurian Invasion, you know how important it is to have an optimized team, with your strategy planned out and roles assigned. That'll get easier with the new private queues we're launching: Instead of joining the queue with just your five-man team, you'll be able to form a full ten-man squad. Tacticians rejoice!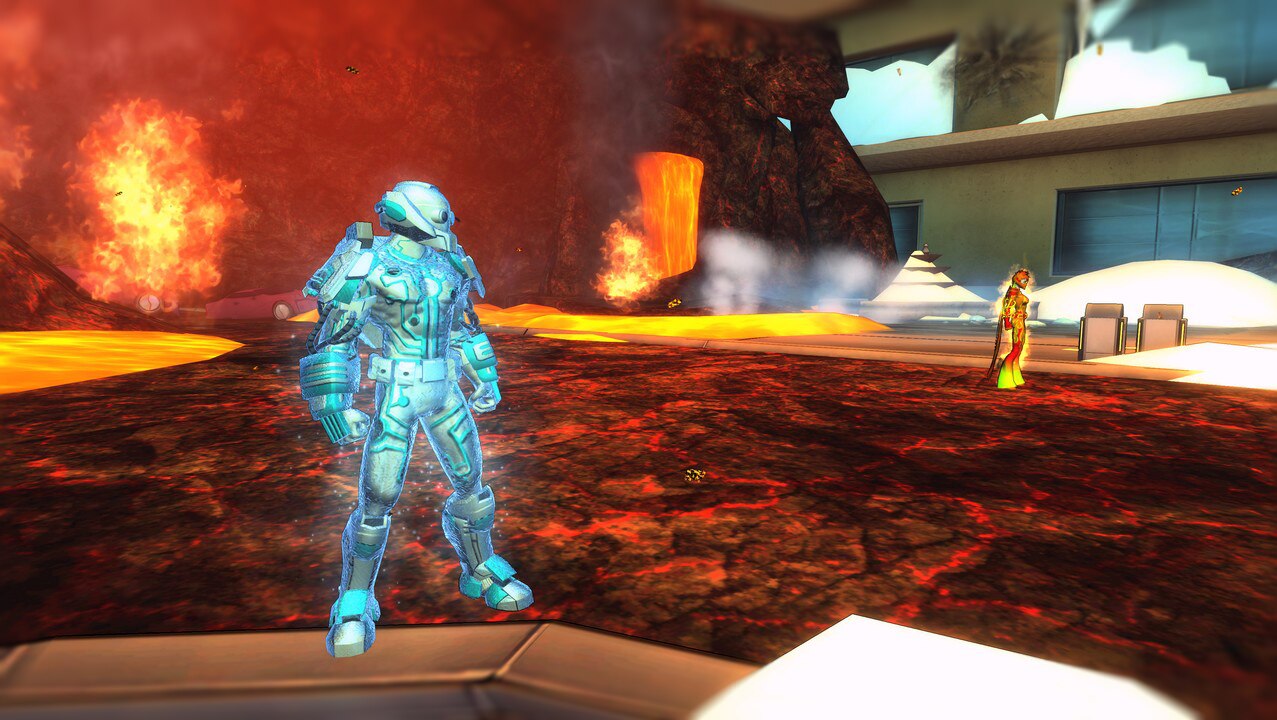 As part of the Revamp, we'll be launching Fire & Ice. This new rampage features Millennium City's streets broken by, you guessed it, frozen landscapes and molten lava side by side. Don't take Kenina Blaze and Frosticus lightly: This tough fight will test the skill of every single player in your 10 man group.
The first couple of crime is a challenge fit for raid veterans, with crowd control and team-wiping powers that will punish uncoordinated teams. Credit for Blaze and Frosticus' designs goes to awesome Champions player @Fryguy8544, originally as part of our Design a Villain contest. Get past their fearsome attacks and frozen stuns, and you'll be rewarded.
Can't wait to try Fire & Ice? Gold players can hop on the Public Test Server and give it a run!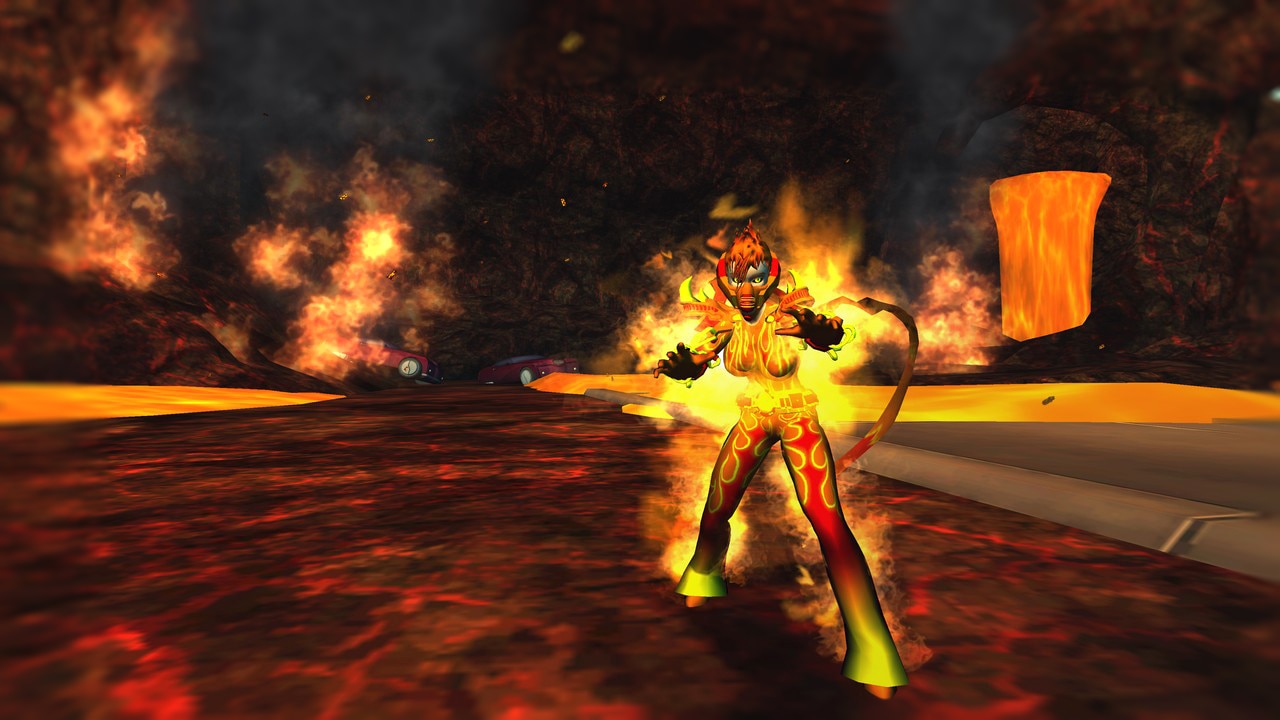 As for rewards, you'll be able to get brand-new costume pieces, special perks, and Justice gear. This new ultimate tier of equipment has even more slots for customization; players can earn tokens in Rampages to get their own Justice set.
New challenges, new foes and new rewards are coming to Millennium City soon. Let us know what you're looking forward to in the Revamp on the official Champions Online forums!