By DwightMC @ February 11, 2014 at 10:08am

Did you catch last week's exclusive preview of the Rampage Revamp from massively? This week we want to go more in-depth and give all of you Champions out there a preview of the new Fire and Ice Rampage. Get ready for the most challenging rampage yet!
The first couple of crime, Kenina and Frosticus, offer a challenge fit for raid veterans. The battle with these two villains cycle through three phases: a normal attack phase, a Living Fire/Living Ice phase, and a Flaming Prision/Frozen Spire phase.

Living Fire / Living Ice Phase:
Living Fire – Kenina Blaze summons a ball of Living Fire next to one of the heroes. After 10 seconds, it will explode and deal fatal damage to every hero. Defeat it before it explodes and nearby heroes will gain "Fire in your Veins," a buff that will increase damage penetration against Frosticus.
Living Ice – Similar to Kenina's ability, Frosticus summons a clump of Living Ice next to one of the heroes. After 10 seconds, it will explode and deal fatal damage to every hero. Slaying this minion and heroes will gain "Ice in your Veins", a buff that increases their damage penetration against Kenina Blaze.
Flaming Prison / Frozen Spires phase:
A large part of the crime duo's arsenal are their powers that trap their enemies in deadly fire and ice spires.
Frozen Spires – Frosticus traps one hero inside an icicle. After 15 seconds, the Frozen Spires will freeze that hero to death.

Flaming Prison – Kenina Blaze roots and player and places a large sphere of fire around them. If anyone enters the sphere or moves within it, the Flaming Prison explodes, killing anyone inside.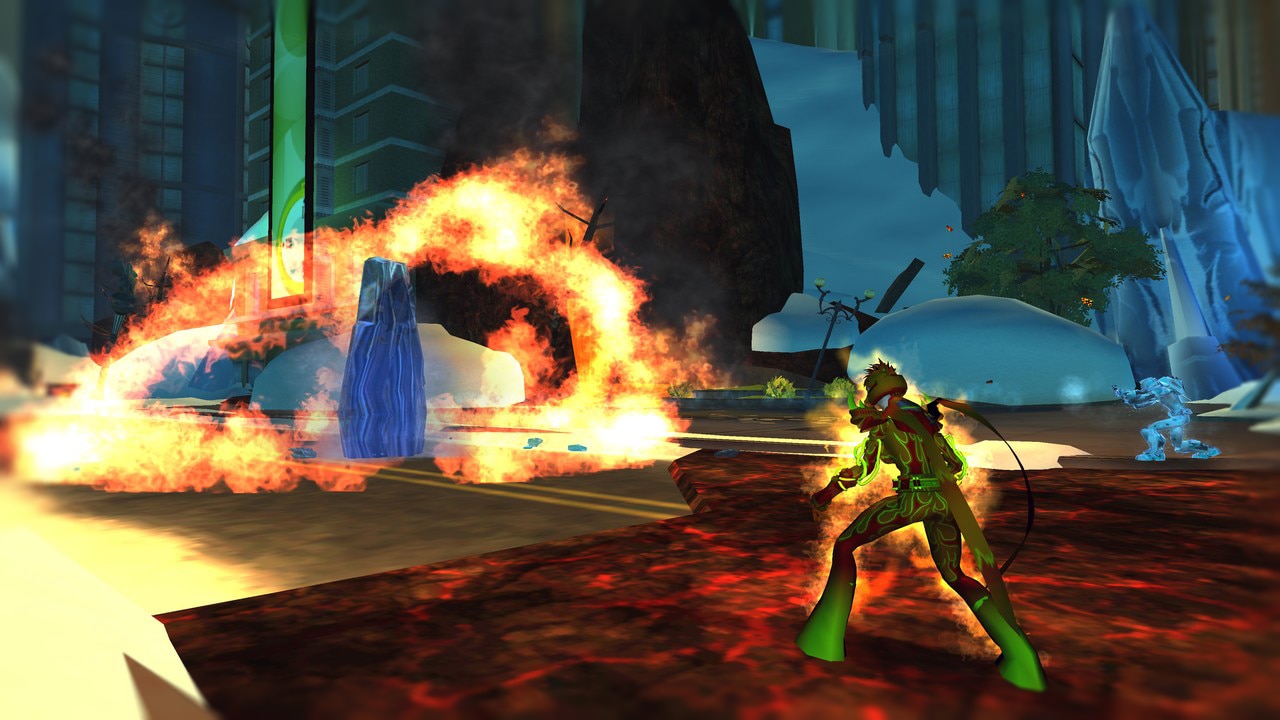 Area Attack Phase:
If your party has survived the previous two phases and you've gotten either boss down to 1/3 health, the third phase begins.
The crime duo will begin to combine their powers to make a Rimefire Shield. This completely protects them while they attack the champions with either Falling Ice or Lava Plume. They follow up this attack with Rimefire Blasts that deal extra damage to any player who were hit by the Falling Ice or Lava Plumes.
Evidenced by the surrounding environment, these attacks can be devastating.
Falling Ice – Frosticus summons 3 to 5 waves of giant ice chunks and drops them on the heroes.
Lava Plume – Kenina Blaze calls up 3 to 5 waves of lava plumes that burst from the ground.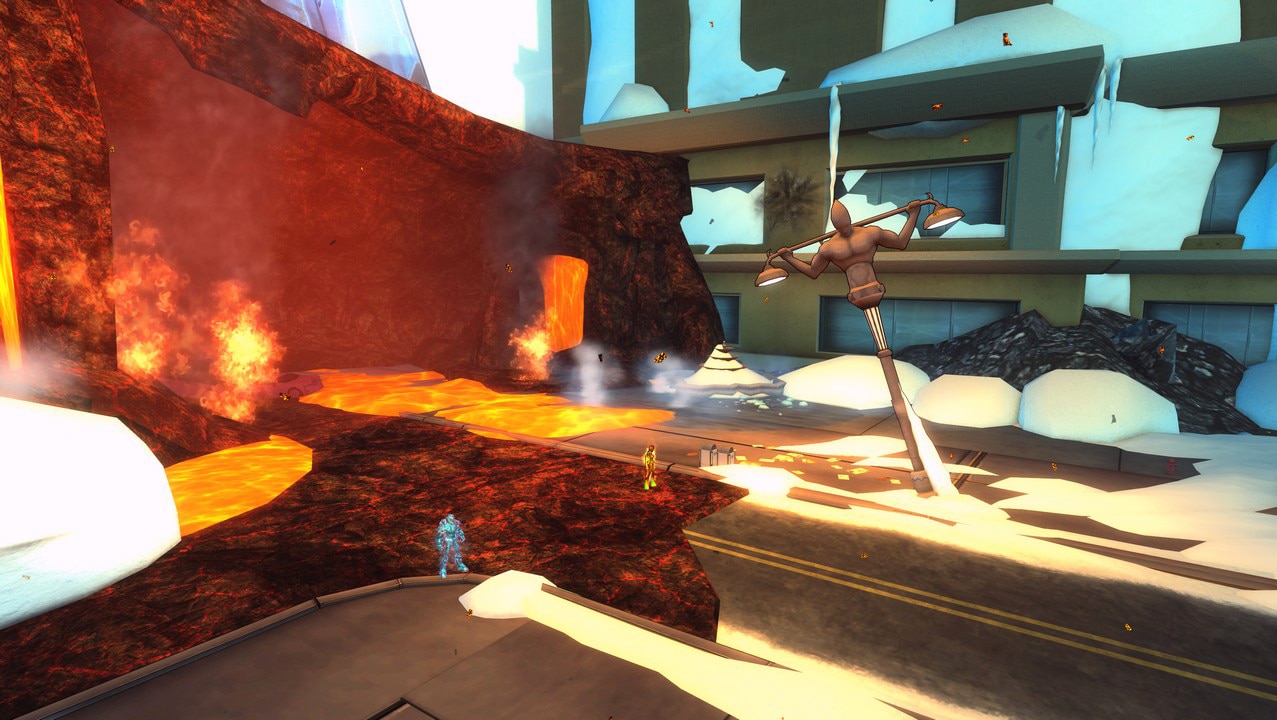 Final Phase
If either boss is defeated before the other, they enter a "rage" phase (commonly known as the "NOOOOOOO!" phase). This gives the remaining boss a damage increase buff, which grows over time. The larger the gap between deaths, the more difficult it will be for the heroes. If you're going to take one down, better make sure they go down together.
The Fire and Ice Rampage is sure to challenge any Champion. Teamwork and communication is the key to defeating Kenina and Frosticus. Luckily with the new private queues, you'll be able to form a full ten-man squad before entering the Rampage. This will help those tacticians who rely on every single champion playing their specific role. But that doesn't mean this will be smooth sailing, this rampage will test the skill of every player in the 10 man group.
What is your plan of attack? How will you go about defeating the first couple of crime? Let us know in official Champions Online forums.