By TrailTurtle @ July 20, 2012 at 9:30am
Magical Mayhem in Millennium City
A spate of arcane activity and mystical mayhem at the hands of the Cult of the Red Banner has citizens of West Side fleeing the streets in terror, and asking each other just how much more they can take.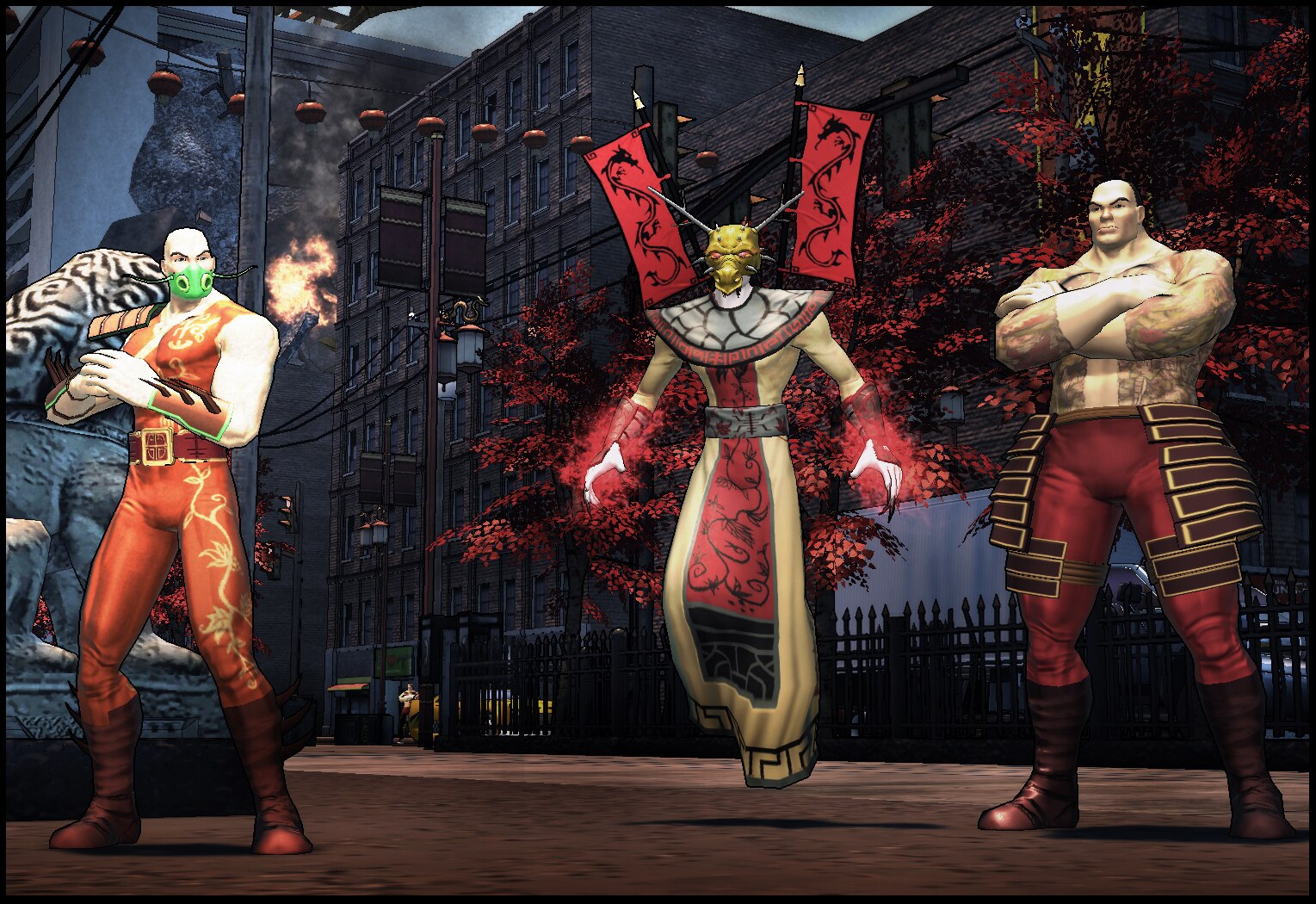 What began as a series of strange thefts has seemingly been superseded by something even more sinister. Sightings of strange lights and storms in the sky around the Shandor Building have accompanied numerous eyewitness accounts of dark rituals being conducted by floating sorcerers in abandoned alleys.
According to many in the community, events leading up to this serious situation began quietly enough. Last week, reports began to surface of armed bands of cultists stealthily stalking the streets of West Side, followed by an increasing number of unsolved break-ins. Citizens of Chinatown were particularly hard hit by the thefts. Antique dealers, curio shop owners, even a number of families reported violent break-ins but with very little of value stolen. Among the reports of stolen property was a curiously high volume of "ancient heirlooms" and "relics." Curiously, aside from sentimental value, most were reportedly not inherently costly or made from any precious materials.
With representatives of the elusive Trismegistus Council unavailable for comment, the little concrete evidence our sources have managed to uncover seems to point to an impending, sinister magic ritual in the making – one with no doubt dire consequences for our fair city. Until this nefarious plot is unraveled, citizens of West Side – and particularly those residing in Chinatown – are advised to exercise extreme caution, and to stay off the streets at night.

Gravitar Grabs Headlines

Anyone with even a passing interest in super-gossip or fashion news has no doubt seen or heard of the recent exploits of the devious and destructive diva known as Gravitar. Flying in and out of major metropolitan areas, this infamous super-villainess continues to cause serious property damage with apparently little discernible motive.
A recent confrontation with a team of superheroes in Downtown led to the near-complete demolition of a major intersection, not to mention severe traffic congestion for days thereafter. Fortunately, despite repeated incidents, there have been no serious injuries – except perhaps for the pride of a number of would-be heroes and the MARS tactical response units who were unsuccessful in several arrest attempts.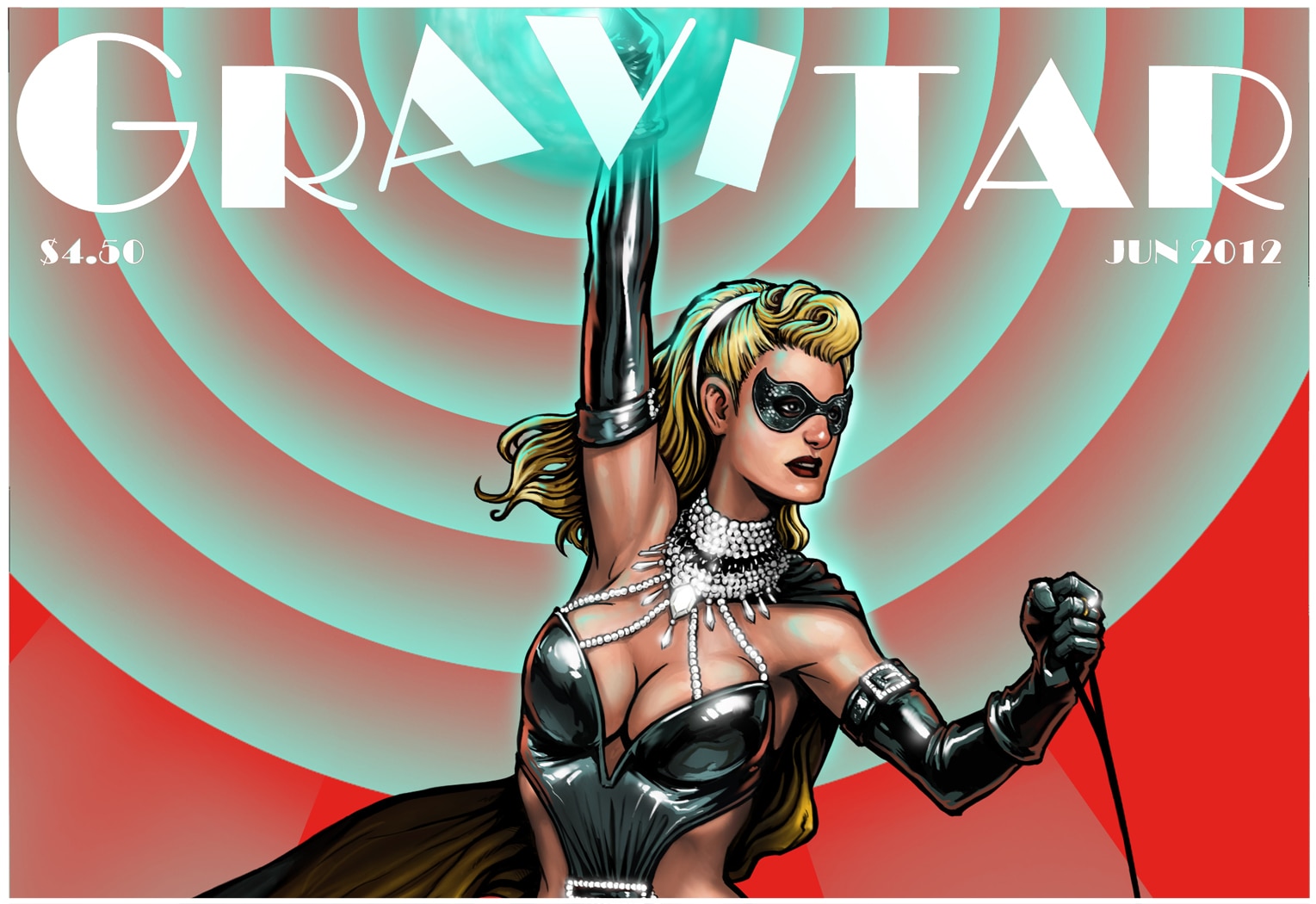 Speculation persists that Gravitar's true intention is simply self-promotion. And, if the resultant splash of headlines and magazine covers is any indication, she has found success. No matter the property cost or the risk to human life at her every destructive appearance, bystanders seem magnetically drawn to watch from as close as they dare, snapping photographs and recording video of the villainess, while scores of publications print page after page featuring her latest fashion statements.
Sources close to UNITY report that the Champions themselves are setting up a task force to take her down once and for all. Meanwhile, citizens are advised to keep their distance – anyone longing for a closer look at the city's most vain villainess can pick up a copy of the latest issue of Cosmopolitan Heroine.
Allegations against Franklin Stone Dropped as Key Witness Disappears

Franklin Stone, businessman and CEO of Advanced Concepts Industries, has recently been cleared of all charges in a conspiracy case following the disappearance of a key witness, reporter Arthur Ross.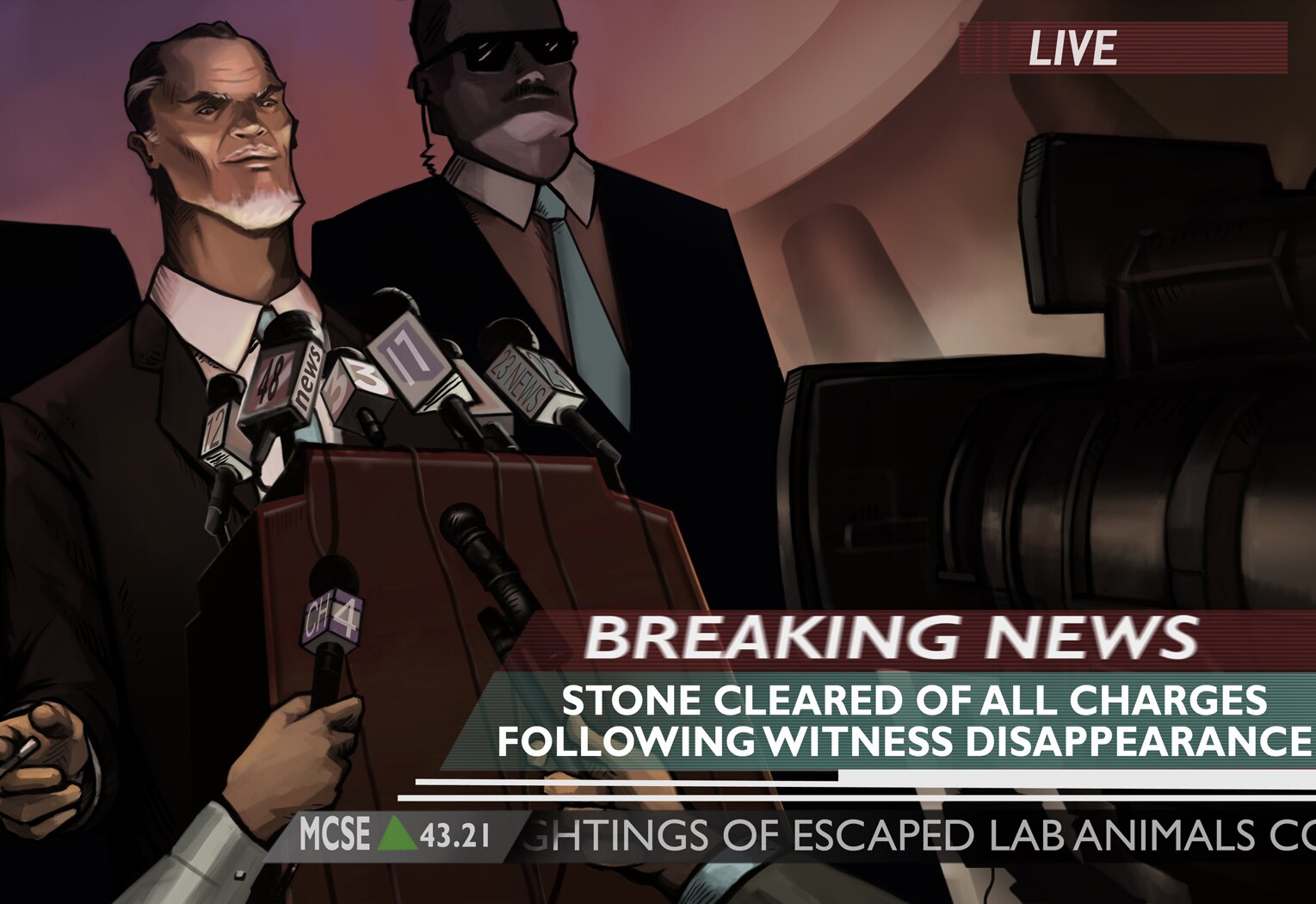 Speaking at a press conference following the news, Stone expressed his concern for the safety of the missing witness and even pledged the support of his own personal security team to aid in the search.
Recognized worldwide as one of the planet's most shrewd and ruthless businessmen, this is not the first time Stone has come under scrutiny by authorities. Three prior investigations into Stone and his legitimate organizations have centered on charges of conspiracy, fraud, and even suspected ties to organized super-crime.
However, despite these public inquiries, Stone has not once yet been indicted. Furthermore, he has famously won several lawsuits for libel and has received staunch public support from a number of high-ranking government, judiciary and police officials. This leaves many in the public to wonder if there is any truth to the allegations, or if such success simply comes with the price of making many enemies.
Stone and ACI are currently still under investigation by the FCC for unrelated anti-trust violations.