By Summ @ August 16, 2012 at 11:02am

Update: Despite the maintenance we are still working on resolving the current guild issue. We have resolved some of the graphical issues that plagued the last patch.
All three servers will undergo server maintenance at 5pm PDT/ 8pm Eastern August 16 (12am GMT +0 August 17). The length of time for this maintenance is set at approximately 60 minutes, however it's possible maintenance may be completed sooner. During this time you may be disconnected and/or unable to log in to the servers.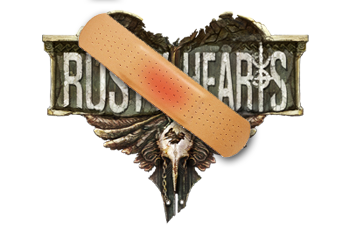 Please be patient as the length of time required for maintenance is always subject to change. We will update this post if we anticipate any changes in our scheduled maintenance duration. Keep an eye on the in-game chat window as we will make an official announcement before we restart the servers.
Thanks for your patience and for playing Rusty Hearts.