By Summ @ August 27, 2012 at 11:48am

We thought we would kick off the week by addressing growing community concerns and questions. While this isn't quite a "State of the Game" post, it still will briefly touch on some of the more commonly talked about subjects recently.
Guilds
It's been a while since Guilds were available, but that isn't something we take lightly. Guilds have been a top priority for our team (as mentioned in the Rusty Hearts forums). Our team has been hard at work trying to resolve this technical issue. Unfortunately we do not have a fix ready at this moment. Our team is running a series of checks on the game as well as database in a full-scale effort to resolve the problem.
We realize that Guilds are huge cog in the Rusty Hearts machine and we hope to have this bad boy oiled up and ready to spin again. Keep an eye on our blog and forums for the most up-to-date information on the Guild situation
Lag
While we had a bit of a rough start with lag after the release of the Reborn expansion, the game has stabilized with fairly smooth gameplay for most. Some players are still experiencing lag in the town, but not because of connection issues. The lag you see in town may be caused by rendering other players. The Reborn expansion changed the channeling system, in turn placing players in closer proximity of each other on the same channel.
Item Codes/Redemption
Some players may have noticed that our Code Redemption system is currently unavailable. This is a well-documented web issue that our web team is currently tackling. Some elements in the Reborn expansion have not played nicely with our web tools and we're focusing on fixing them.
Our web team is a completely separate sect of bad asses that work exclusively on web tools, not to be confused with our game engineers. We hope to have code redemption working soon, but in the meantime hold on to your item codes as you will be able to redeem these when the system is back online.
If your code is time sensitive or you have questions about it, please contact our support team.
Rusty Hearts Show
Mark and I have taken a short break from the show to focus on in-game issues, but we plan on coming back in full force later this week. Keep an eye on the blog for updated information.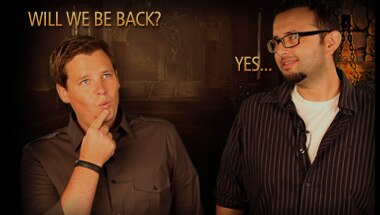 New Content
We can't talk too much about this, but we promise we have some fantastic new content coming for Rusty Hearts. We also have plans for additional cash shop items (think costumes).
Thanks for your continued patience and for playing Rusty Hearts. Stay tuned guys, summer may be ending but Rusty Hearts is just starting to heat up (cheesy, but deal with it).
-summ