By Synchroze @ December 5, 2012 at 8:00pm

War of the Immortals celebrates its 1 Year Anniversary!
To kick things off we're starting with an in-game event that everyone can enjoy! The anniversary event is only around for a limited time so come join the celebration. Visit the Hero's plaza on Realm 4 in Atlantis to get started.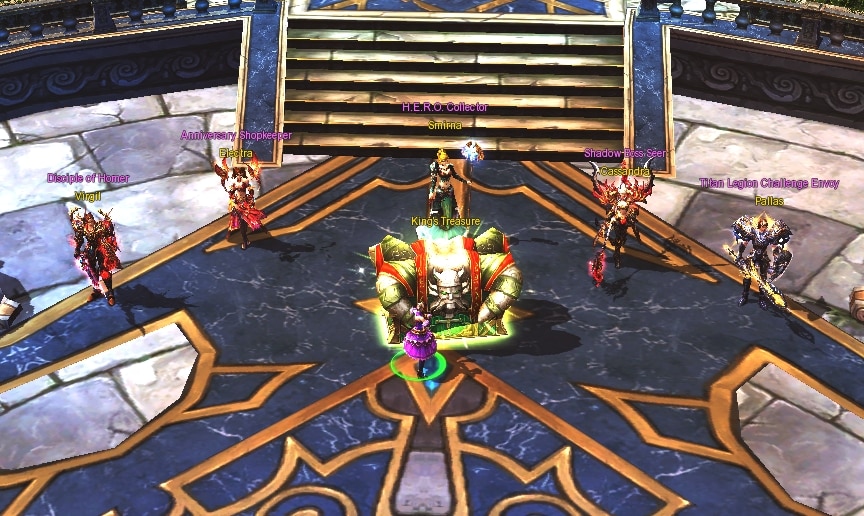 King of Mycenae:
The King of Mycenae has been reborn and is intent on regaining his treasure that is being stored in Atlantis.
He appears in instances and can be defeated for King's Treasure Keys, Anniversary Medals, and Agamemnon's Crowns.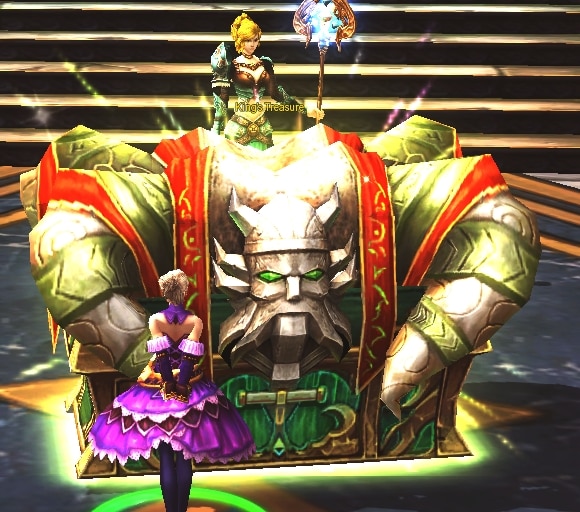 Titan Legion Challenge:
The Titan Legion is back and itching for a fight! Gather your Legion and fight off waves of boss monsters.
The challenge can be taken once per day, but only twice per week.
Bosses drop King's Treasure Keys and Anniversary Medals.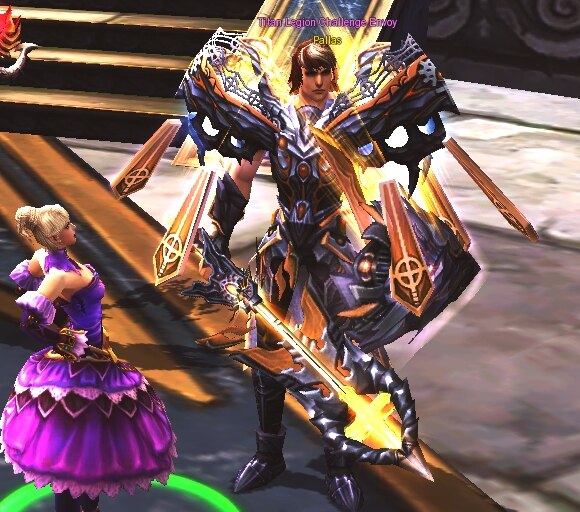 Tower of Atlantis:
To celebrate the anniversary of Atlantis being raised from the sea, Prince Roan has commissioned the Dwarves to build a tower for all to see!
Gather Mithril Shards from around Atlantis to help Brokkr with the construction. Each time a new level of the tower is completed; Mysterious Chests will drop that can be collected.
Mysterious Chests contain King's Treasure Keys and Anniversary Medals.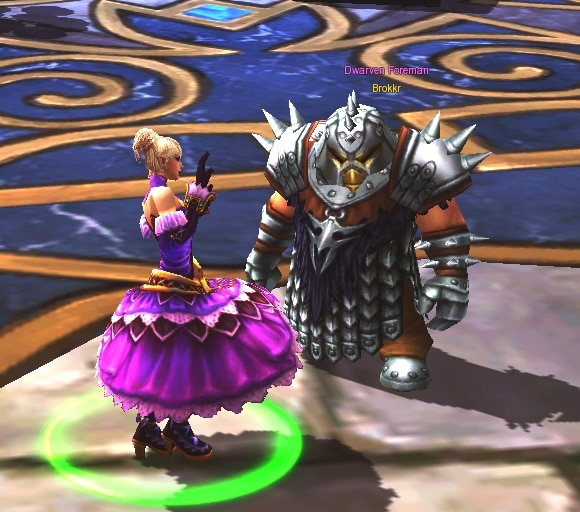 Event Tip:
King's Treasure Keys and Anniversary Medals can also be earned by killing Shadow Bosses and completing the Paladin Trial.