By Pinpointerror @ March 13, 2013 at 4:42pm

Greetings, Adventurers!
Is your weapon not shining bright enough for your taste? Are you drawing the attention of your party's Cleric because your armor isn't as strong as the Defender's? You're in luck.
We're putting the most desired enchantment items on sale – for a limited time! You can now upgrade your equipment past +6 without any worries with a Blessing of Renas. Want a slight increase in success rate for your enchantments? Don't forget to use an Artisan's Breath!
We're also giving you more enchantment items with every purchase. Buy two and get one free. Purchase the largest pack and get 10 free!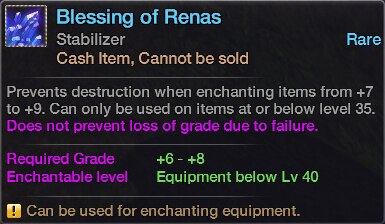 Prevent item loss with a Blessing of Renas!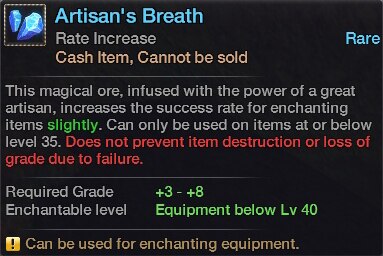 Artisan's Breath: For a slight success rate boost to reach +9

Upgrade your equipment today and be prepared for the new Broken Silence update. The monsters are tougher and hit much harder than ever before – get ready today!
Not registered yet? Click here to register for RaiderZ. The best part: RaiderZ is free to play!
Get more fan-exclusive content by liking our Facebook Page, follow and tweet us on Twitter, and subscribe to our YouTube channel for the newest RaiderZ videos.
Free to play – Monster-hunting action MMORPG – RaiderZ