By Melanderi @ March 19, 2013 at 5:58pm

Name: Cyndea

Location: Cave of Nightmares
In the darkest corner of Cowen Marsh, deep within the Cave of Nightmares, the Creeper Queen Cyndea waits for intrepid adventurers to intrude upon her lair. Her creeper minions, dispatched through their telepathic hive-mind, bar your path to the Queen – defeat them, and let the fight begin.
The most notable features about Cyndea are the massive scythes attached to her arms. Do not be fooled by their size, however: she wields these massive blades to deft – and fatal – ends.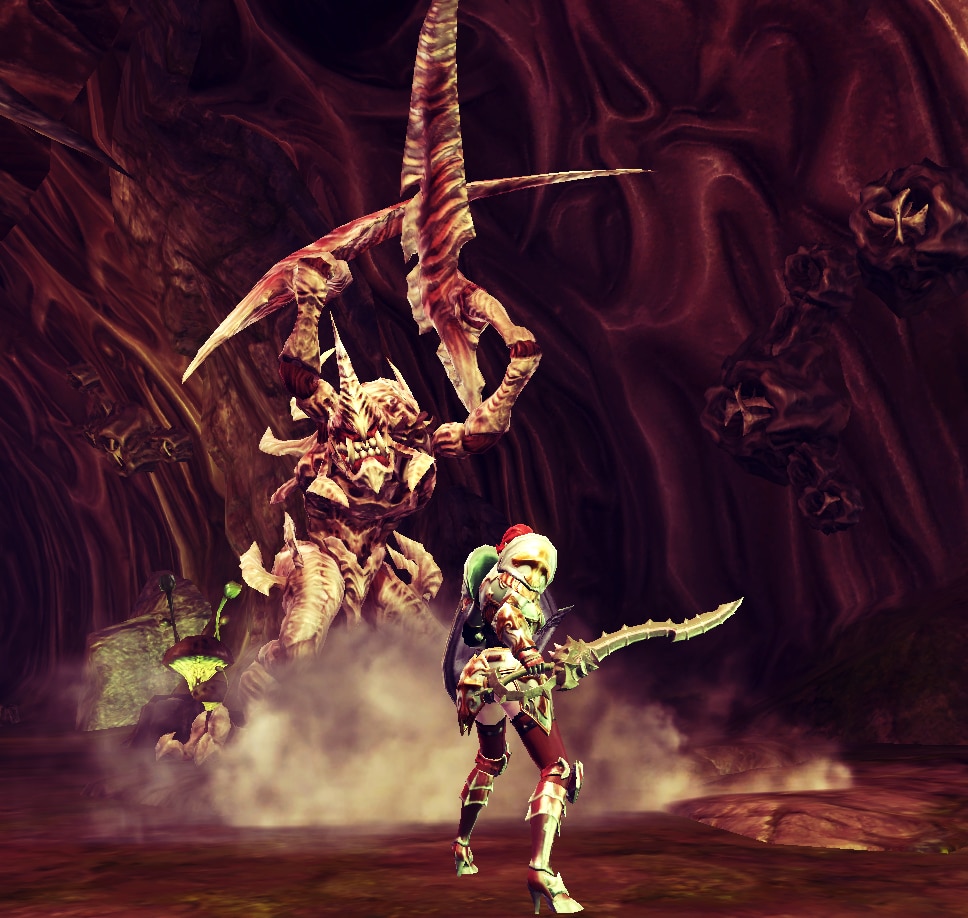 Unlike her similarly scythed minions, Cyndea has more than just a basic hack-and-slash attack. This queen can move. With a spinning leap, she lands behind her opponent slashing at their unprotected backs as she gives a ferocious roar. This ability gives her mobility that her minions lack, and puts the pressure on opponents who wish to hold their ground. Duck, dodge, and roll out of the way of her blades, slip in a quick attack, and then dodge again before you find yourself short a few limbs.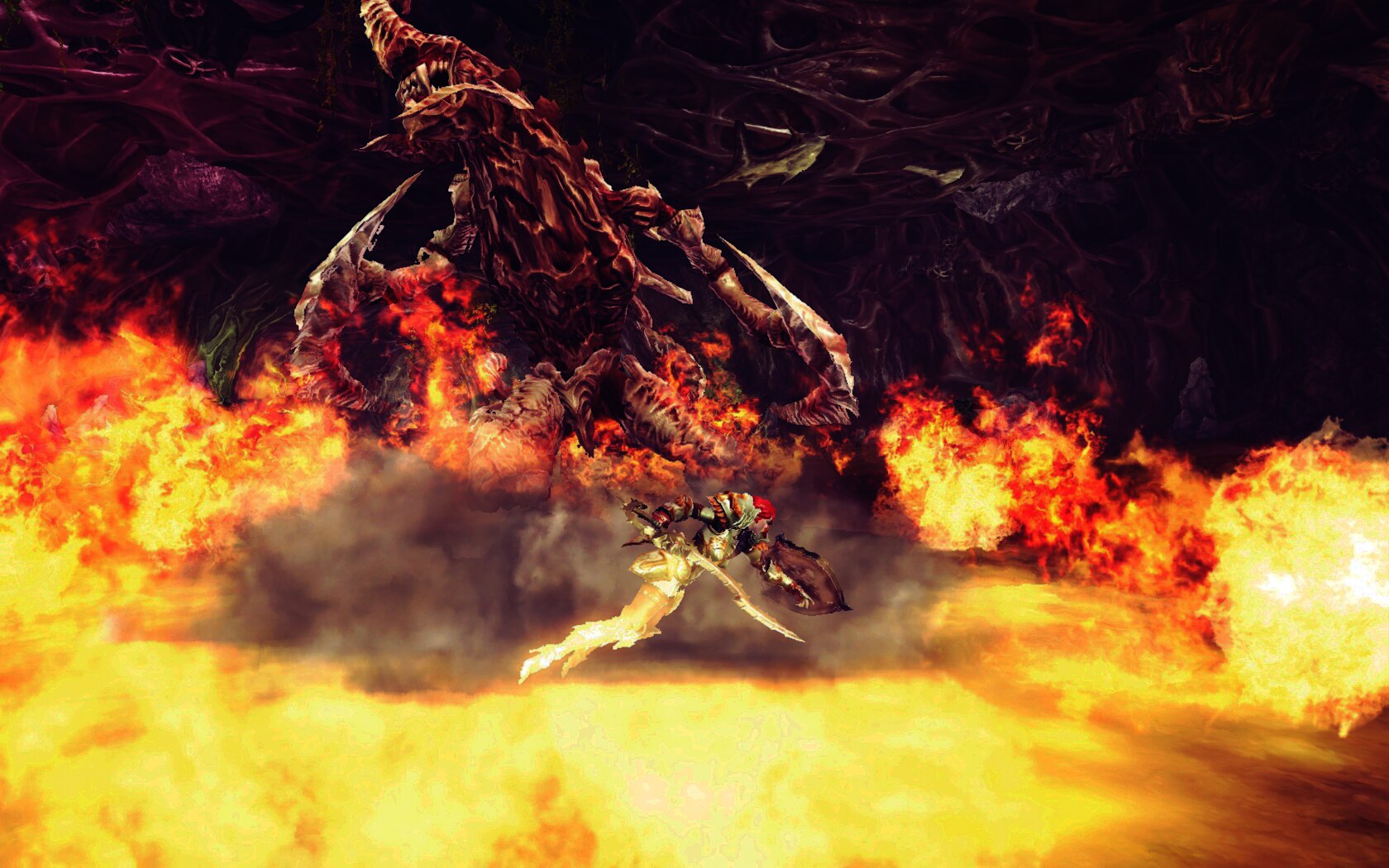 It's not just her blades that you need to worry about, however. Striking the ground hard and fast with her razor-edged blades, Cyndea ignites the earth to char any opponent not chary enough to avoid her rage. Flames burst from the area where she strikes, dealing damage to anyone nearby. Not even the casters are safe! Against Cyndea, standing still spells death.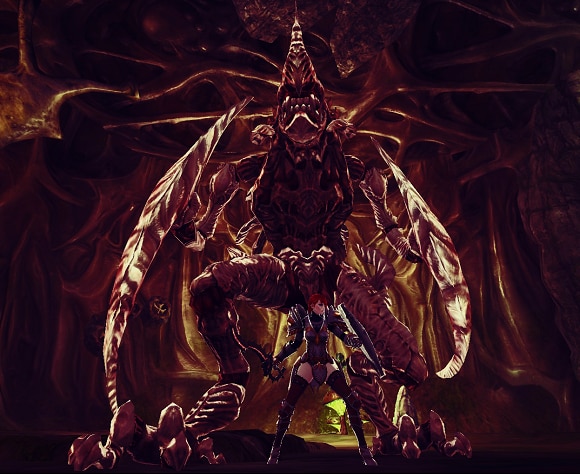 She's behind me, isn't she?
Cyndea is not the only monster lurking in the Cowen Marsh. Keep an eye out for further updates about the upcoming RaiderZ expansion Broken Silence.