By sominator @ April 19, 2013 at 6:40pm

Chosen of the Spider Queen, Driders are bloodthirsty creatures that lurk in the depths of the world, servants of Lolth gifted with a semblance of their god's grotesque form. In drow society, the strongest and bravest can take the brutal Test of Lolth, where those who succeed become driders, members of a privileged caste. At the end of an extremely painful transformation, a chosen drow takes on the semblance of a centaur-like creature with the lower body of a giant spider. The erstwhile dark elf develops a deadly, poisonous bite, and finds a new thirst for the blood of living creatures. Those who fail the test, but still survive, are shamed and cast away from the cruel drow society.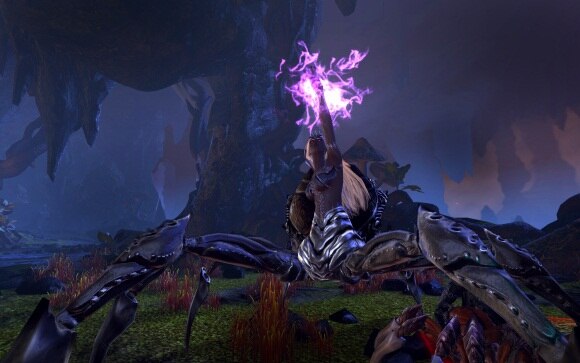 Driders are commonly found among drow communities, and as powerful as they may be, are still subservient to Lolth's priests. Important drow operations might involve one or more driders and other spider-like creatures. Driders conspire with drow to subjugate all those who don't revere their Spider Queen. In the foreboding Underdark, they gather in settlements of macabre splendor, lit by luminescent flora and magic, and crawling with spiders.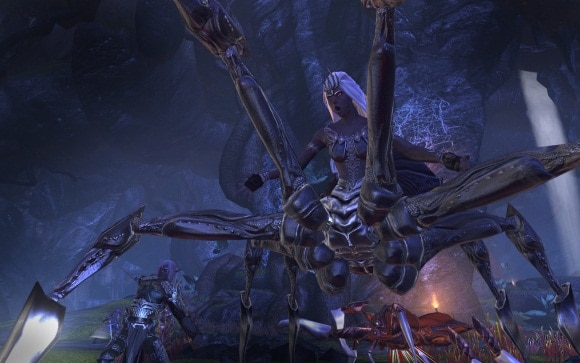 Driders are vicious opponent in battle, snaring foes in their webs and rushing up to administer poisonous bites if their opponents are successfully restrained. They have also been known to use greatswords and other weapons with great proficiency, while some driders, named shadowspinners, have been gifted with darkness attacks and other spell-like abilities. The webs of driders are their most potent weapons, as they can easily distract or disorganize an entire group of adventurers, allowing the monsters and their drow allies to gain the upper hand.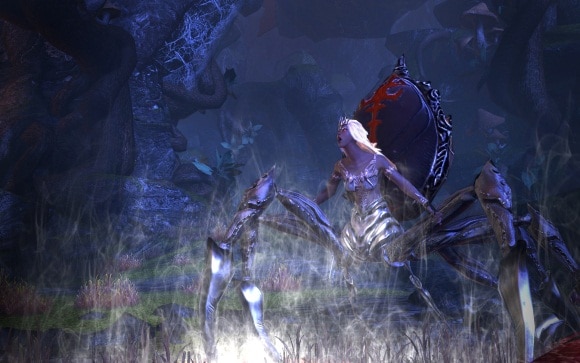 Driders are often found among drow settlements in and around the Underdark near Neverwinter. Reports have been whispered of their presence in Rothé Valley, near Neverwinter Wood, while the Guild of Underdark Guides has seen them deep in the Whispering Caverns of the Northdark. The presence of such creatures suggests that the drow world is in turmoil, and that something treacherous is afoot in the Northdark.
Click here to register for Neverwinter, the upcoming free-to-play Dungeons & Dragons MMORPG. The best part about Neverwinter: it's free to play! Prepare by becoming a Hero of the North today with a Founder's Pack purchase!

Want more game details, screens, and videos? Like Neverwinter on Facebook for more fan-exclusive content and follow us on Twitter – tweet us your questions! And, subscribe to our YouTube channel for the latest Neverwinter videos.