By TrailTurtle @ May 7, 2013 at 7:00pm

It's time for some spring cleaning, disciples, and we've got tons of sales to optimize your build. Get discounted Skyblades, storage items, and more!

All our storage items are on sale for two weeks only! Expand your stash and your inventory size, and you'll be able to carry more loot and Provisions back from your adventures. This sale ends with maintenance on 5/15.
•Felwood increases Stash size by 12 slots, up to 96. 1 Jaden
•Magewool increases your inventory by 12 slots, up to 96 slots. 1.50 Jaden
•Kifan Wood increases your Stash size by 6 slots, from 96 up to a maximum of 144. 2 Jaden
•Arcane Wool increases your inventory by 6 slots, from 96 up to a maximum of 144. 2.50 Jaden

All our Pet Souls are being hugely discounted, slashed down by 75% to just 5 Jaden. Change your pet's appearance to one of the souls below, without losing any stats! The only change will be to your pet's Type.

The Skyblade tab of the Marketplace is getting an overhaul. We're permanently adding three Skyblades from the Bonus Jaden section, and permanently reducing the price of the Skyblades already existing.
•The Onyx Fury skyblade (skyaxe?) is 20 Jaden.
•The Iron Draco skyblade is 20 Jaden.
•The Nebula Lancet skyblade is 20 Jaden.
•The Emerald Fire skyblade is reduced from 40 down to 20 Jaden.
•The Glister skyblade is reduced from 20 down to 15 Jaden.
In addition, we're discounting Skyblade upgrades. Boost your Skyblade's level for faster flight speed! This sale will last until maintenance on 5/15.
•Zephyr Seals are 3 Jaden.
•Wind Seals are 0.30 Jaden.

Want to try out the power of a different Affinity? Change with discounted Affinity Secrets! You'll still have your Chroma Level and any unspent Chroma EXP, and if you change back, you'll still have all your skills and Affinity. All six of the Secrets are discounted 50%, down to just 15 Jaden. This sale will last until maintenance on 5/15.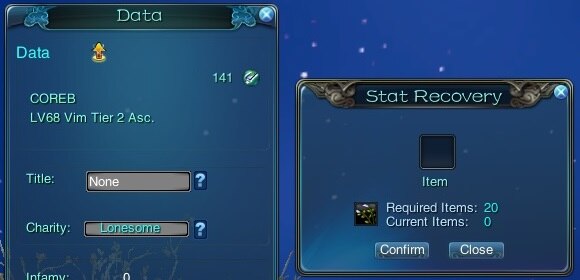 Finally, if you ascended before reaching Level 150, you can now upgrade your stats to reach the level you'd have been at. Before our spring update, Ascending early led to lower potential stats; now, the Ice Jade Bloom allows you to recover those stats.
You can use this in the Data tab of the Character sheet. Depending on how early you Ascended, you'll need a number of blooms to recover your stats. Each Ice Jade Bloom is 0.10 Jaden.
The temporary discounts will only last two weeks, so make sure to act fast!