By sominator @ July 18, 2013 at 8:00am

Looking for the hottest new items in the Neverwinter Zen Market? You've come to the right place!
The Zen Market is the best place to find new items and sales to help you on your adventures, giving you the opportunity to obtain unique and iconic companions, mounts, outfits, account unlocks, and much more.
Remember, you can simply press "Y" in-game to bring up the Zen Market and see all of the items for sale!
This week's items:

*NEW* Companion: Ghost Companion

The Ghost is an ethereal companion who is ready to fight at your side to overthrow the evil that encroaches upon Neverwinter! The troubled soul of Theratra, an unfortunate former halfling, believes you can help her find the adventure she lacked when living. Her ghostly form makes Theratra the perfect control companion, giving you the advantage in a fight even when you appear outnumbered!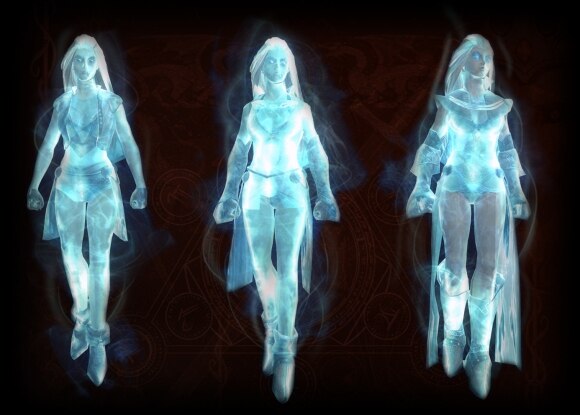 The Ghost Companion has initial points in Power, Critical Strike, and Armor Penetration, as well as one Offense Slot and two Defense Slots for Runestones, two ring slots, and one neck slot.
As a rare quality companion, the Ghost has a Max Rank of 25, providing you with three different skins from which to pick.
The Ghost Companion has three powers:
Spirit Touch
2s cooldown, 50' range
Deals Necrotic Damage
Burns the target with magic from the Astral Plane.
Ghostly Possession
35s cooldown, 50' range
Possesses an enemy minion, turning it briefly to your side. When the possession ends, the minion is killed.
Cloying Touch
Spirit Touch now reduces the cooldown of Ghostly Possession by 1 second each time it is used.
If you need to purchase Zen for Neverwinter, click here. After your purchase is complete, transfer Zen into Neverwinter on this page. You will then see three boxes: 1, 2, and 3. Select Neverwinter for Box 1, select the server your character is on for Box 2, and amount of Zen for Box 3.
Click here to register for Neverwinter, the Dungeons & Dragons action MMORPG. The best part about Neverwinter: it's free to play! Become a Hero of the North today with a Neverwinter Pack purchase!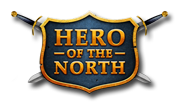 Want more game details, screens, and videos? Like Neverwinter on Facebook for more fan-exclusive content and follow us on Twitter – tweet us your questions! And, subscribe to our YouTube channel for the latest Neverwinter videos.