By sominator @ June 6, 2013 at 7:00pm

Have you ever wanted to show off a dazzling action scene from one of your Foundry dungeons? Or share a breathtaking vista from one of your fellow adventurers' quests?
Now, you can! With the Foundry Screenshot of the Week, your quests and dungeons will take center stage for the world to see. Every week, we'll be selecting the best screenshots taken from fan-created Foundry content, and sharing them here on the Neverwinter main website.
This week's Foundry Screenshot shows off mrthebozer's quest "Bonderleaf's Thorough Aggregator," submitted by the quest's author, which demonstrates that "when your neighbor is a wizard, sometimes your house coughs up imps":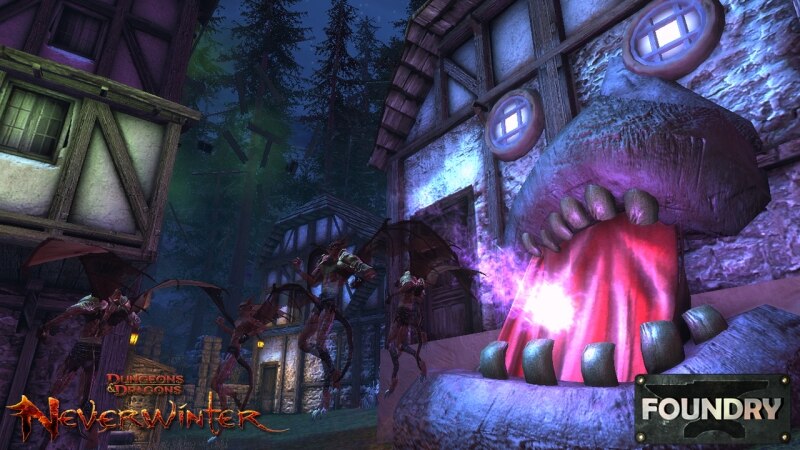 Have a Foundry Screenshot to share? Post it and join the discussion in the Neverwinter Foundry forums!
And look here for more information about how to take high-quality screenshots!
Click here to register for Neverwinter, the free-to-play Dungeons & Dragons MMORPG. The best part about Neverwinter: it's free to play! Become a Hero of the North today with a Founder's Pack purchase!

Want more game details, screens, and videos? Like Neverwinter on Facebook for more fan-exclusive content and follow us on Twitter – tweet us your questions! And, subscribe to our YouTube channel for the latest Neverwinter videos.