By TrailTurtle @ June 28, 2013 at 9:24pm

Did you know you can get free items every day from the Facebook Connect feature? Every day you can visit the site, and in exchange for automatically posting about Jade Dynasty, you'll get your choice of three prizes.
Autumn Blessing: Get free EXP! The Blessing grants a quest that auto-completes after ten minutes, with 10 Taichi Pills as the reward. Add it to your Invigorate toolbar to constantly use the Blessing while grinding!
Moonlight Spirit: Grinding with your Esper's Invigorate function drains Esper Energy, which the Moonlight Spirit can restore.
Yintai Keycode: A free mystery box! Use this for a free Exploration. Each Keycode grants a Gold Leaf, plus a chance at the following rewards:

Possible Rewards:
200 Taichi Pills
99x Perfect Remedy Orbs
99x Perfect Spirit Potions
200x Affinity Beads
100x Chroma Beads
Meditation Orb
Excellent Health Stock (5 million HP battery)
Excellent Spirit Stock (5 million SP battery)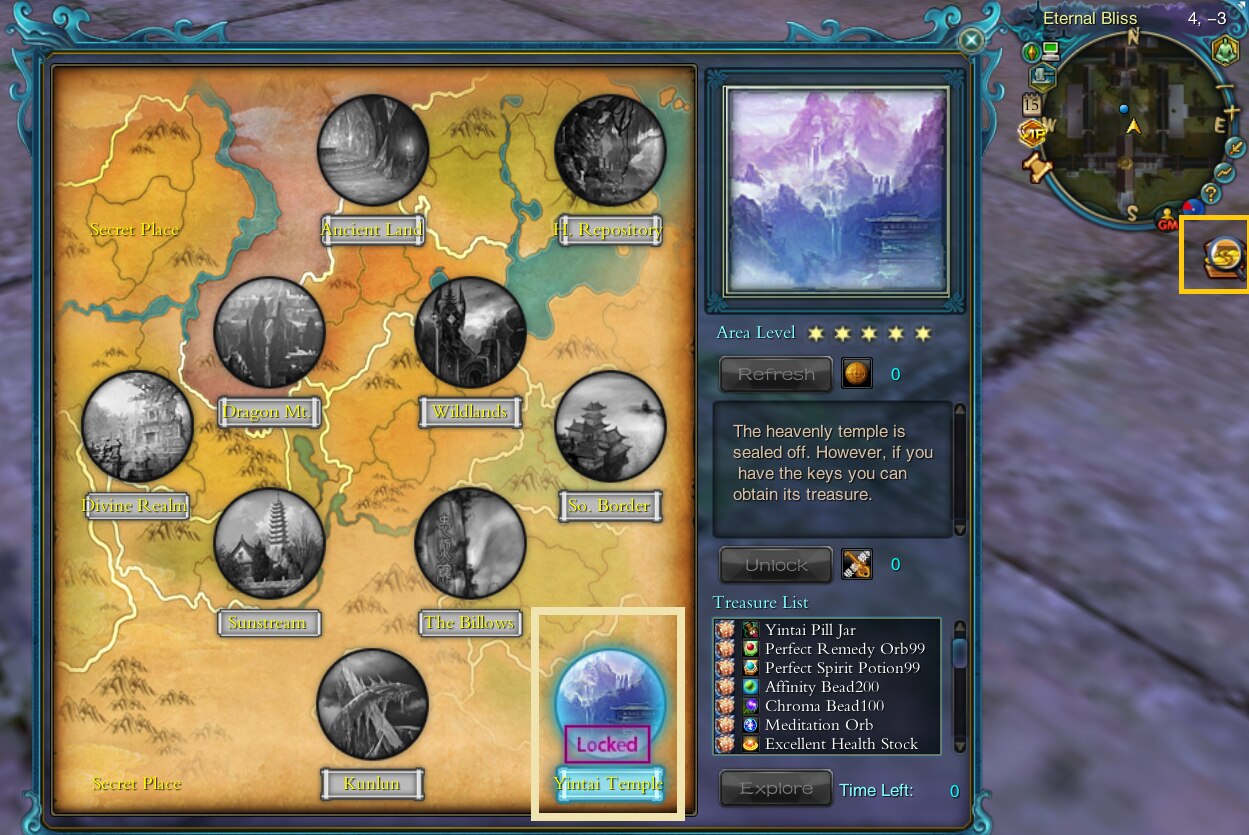 Get your free daily rewards with Facebook Connect!