By sominator @ July 16, 2013 at 5:00pm

Polygon's official review of Neverwinter is in, and they say that "with its fast-paced combat and ubiquitously streamlined design, Neverwinter nails the concept of what an action-MMO should be."
Read the full review here!
Click here to register for Neverwinter, the Dungeons & Dragons action MMORPG. The best part about Neverwinter: it's free to play! Become a Hero of the North today with a Neverwinter Pack purchase!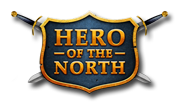 Want more game details, screens, and videos? Like Neverwinter on Facebook for more fan-exclusive content and follow us on Twitter – tweet us your questions! And, subscribe to our YouTube channel for the latest Neverwinter videos.