By dezstravus @ July 22, 2013 at 12:49pm

Summer is a great time to show off your sense of style. We've seen some great submissions in our Summer Contest. As a reward to everyone we want to make it even easier to celebrate the end of our contest. We're giving you a discount on ALL of our Crystal Shop Dyes. But what good are dyes without a nice costume? That's why we're also cutting the price on all Costume Potions. It's never been easier to show off your fashion sense. Hurry up! This sale will only last from July 24 to July 31, 2013.
As an extra bonus, we're releasing two brand new items in our Crystal Shop. These items will remain in the Crystal Shop even after the sale ends. First up is the Rainbow Dye. This unique dye has nine possible results for those who are willing to let fate decide.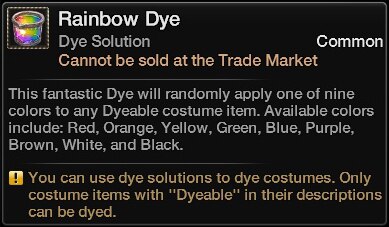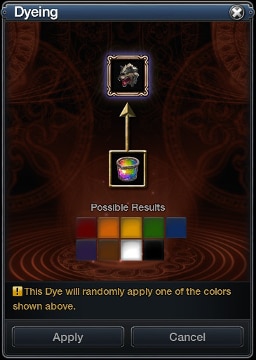 To make your wardrobe even easier to access, you can now purchase the Mobile Storage. Think of it as a closet that you can open from anywhere! Summon this magical chest to gain instant access to your Inn Room Storage all across Rendel. But don't worry, it won't let anyone else take a peek inside.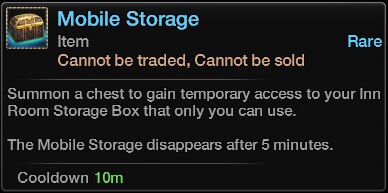 Even though these new items are going to stay in the Crystal Shop, our discounted prices are only going to be available for one week. Stock up before the sale ends!
Sale starts: July 24, 2013 after our regular maintenance
Sale ends: July 31, 2013 when our regular maintenance begins