By sominator @ August 1, 2013 at 8:00am

Looking for the hottest new items in the Neverwinter Zen Market? You've come to the right place!
The Zen Market is the best place to find new items and sales to help you on your adventures, giving you the opportunity to obtain unique and iconic companions, mounts, outfits, account unlocks, and much more.
What would adventures be without your trusty companion at your side? Check out the new Companions Trailer to see some of the stalwart allies that will fight alongside you:
Remember, you can simply press "Y" in-game to bring up the Zen Market and see all of the items for sale!
This week's items:

*NEW* Companion: Cave Bear Companion
Many minions will fall before the strength and sheer intimidation of a trained bear coming at them with raking claws, booming growls, and a generally irritable disposition. With the Cave Bear Companion at your side, you'll be unstoppable!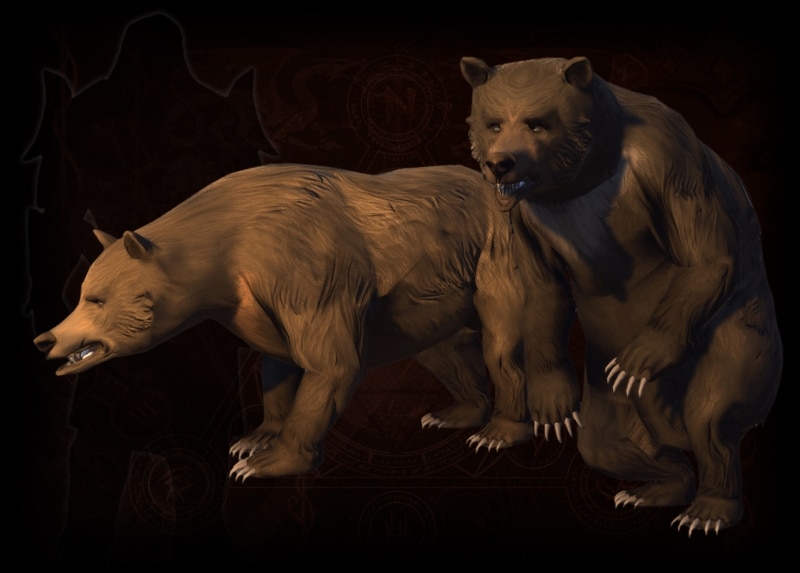 The Cave Bear Companion has initial points in Defense and Regeneration, as well as three Defense Slots for Runestones, two neck slots, and one waist slot.
As an uncommon quality companion, the Cave Bear has a Max Rank of 20, providing you with two different skins from which to pick.
The Cave Bear Companion has three powers:
Claw
Melee, 1.5s cooldown
Deals Physical Damage
Claws the target, dealing damage.
Maul
Melee, 5s cooldown
Deals Physical Damage
Mauls the target with two swipes, dealing damage and generating extra threat.
Restoring Strikes
Grants 150 bonus lifesteal, causing all attacks to restore health.

*NEW* Dye Pack: Sylvan Grove Dye Pack
Get your outfits ready for the Fury of the Feywild with the Sylvan Grove Dye Pack, a set of green and tan dyes rumored to match the forests that grow rampantly in the Feywild. Sufficient to dye a single piece of clothing or armor.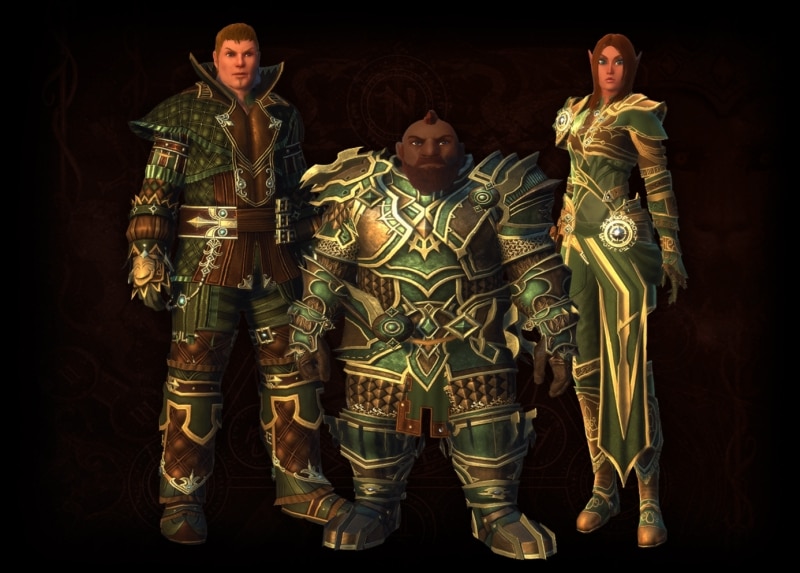 If you need to purchase Zen for Neverwinter, click here. After your purchase is complete, transfer Zen into Neverwinter on this page. You will then see three boxes: 1, 2, and 3. Select Neverwinter for Box 1, select the server your character is on for Box 2, and amount of Zen for Box 3.
Click here to register for Neverwinter, the free-to-play Dungeons & Dragons MMORPG. The best part about Neverwinter: it's free to play! Become a Knight of the Feywild or Hero of the North today with a Feywild Pack or Neverwinter Pack purchase!
Want more game details, screens, and videos? Like Neverwinter on Facebook for more fan-exclusive content and follow us on Twitter – tweet us your questions! And, subscribe to our YouTube channel for the latest Neverwinter videos.