By sominator @ August 22, 2013 at 11:00am

Looking for the hottest new items in the Neverwinter Zen Market? You've come to the right place!
The Zen Market is the best place to find new items and sales to help you on your adventures, giving you the opportunity to obtain unique and iconic companions, mounts, outfits, account unlocks, and much more.
Remember, you can simply press "Y" in-game to bring up the Zen Market and see all of the items for sale!
This week's items:

*NEW* Companion: Cold Iron Warrior
Get ready to take back Sharandar with the Cold Iron Warrior at your side! This battle-scarred soldier is dedicated to opposing the Fey and preventing their schemes in the mortal realm.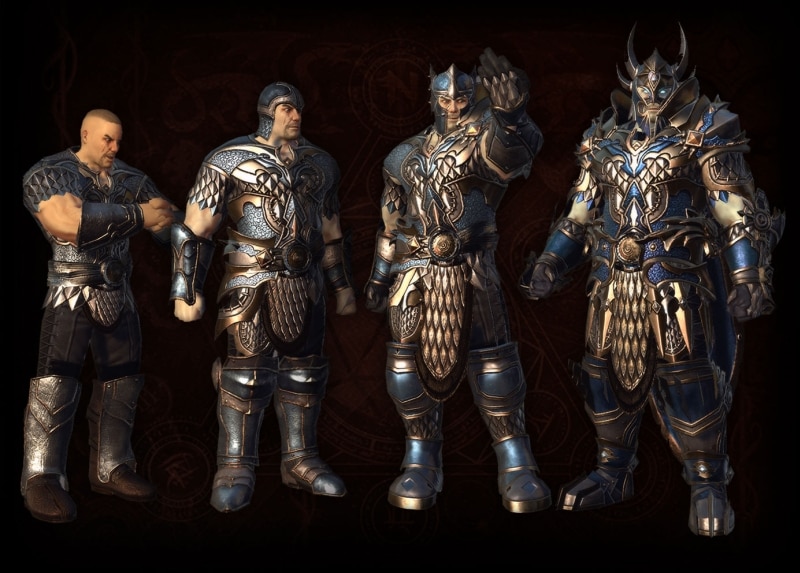 The Cold Iron Warrior has initial points in Power, Critical Strike, and Armor Penetration, as well as three Offense Slots for Runestones, one neck slot, one ring slot, and one sword knot slot.
As a green quality companion, the Cold Iron Warrior has a Max Rank of 15, providing you with two skins from which to pick before ranking up.
The Cold Iron Warrior has three powers:
Iron Strike
15' range, 2' cylinder, 3s cooldown
Deals physical damage
Multiple narrow swings against a single target. If that target is a Fey creature, additional damage is dealt and the last hit will knock them prone. The prone effect cannot activate more than once every 30 seconds.
Spinning Steel
Personal, 10' burst, 15s cooldown
Deals physical damage
Spin around and cut up to 5 enemies multiple times in every direction.
Mortal Vengeance
Whenever the summoner within 30' is hit, Cold Iron Warrior gets a stack of Vengeance for 10s. Each stack increases damage by 5%. Stacks up to 3 times.

*NEW* Fashion Items: Sun Elf Noble's Fashion
Celebrate the new Sun Elves of Neverwinter with the Sun Elf Noble's Fashion Items! These elegant regalia, in the favored styles of Sun Elf nobility, are fit for any person ready to appear their finest with an elven flair.

*NEW* Dye Pack: Emerald Dragonscale Dye Pack
Love the lustrous colors and subtle hues that only dragonscales seem to capture? Grab an Emerald Dragonscale Dye Pack, a set of green and silver dyes that mimic the scales of Chartillifax. Sufficient to dye a single piece of clothing or armor.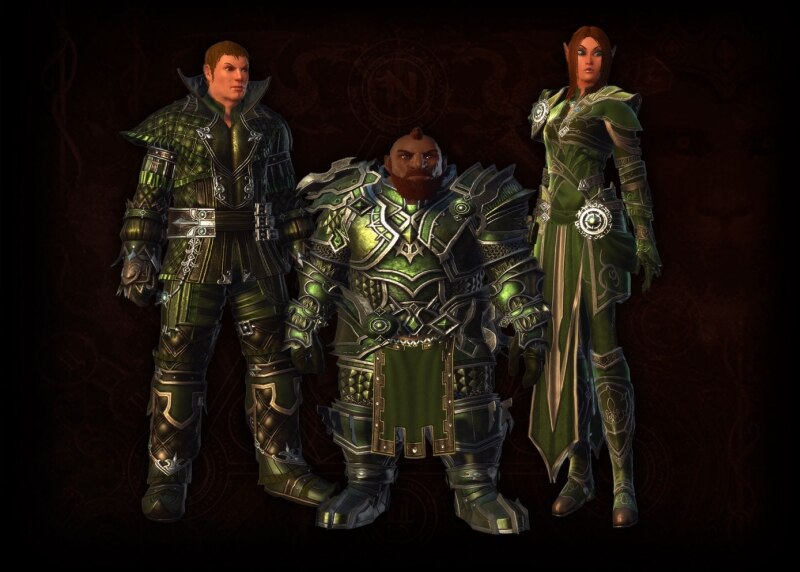 If you need to purchase Zen for Neverwinter, click here. After your purchase is complete, transfer Zen into Neverwinter on this page. You will then see three boxes: 1, 2, and 3. Select Neverwinter for Box 1, select the server your character is on for Box 2, and amount of Zen for Box 3.
Click here to register for Neverwinter, the free-to-play Dungeons & Dragons MMORPG. The best part about Neverwinter: it's free to play! Become a Knight of the Feywild or Hero of the North today with a Feywild Pack or Neverwinter Pack purchase!
Want more game details, screens, and videos? Like Neverwinter on Facebook for more fan-exclusive content and follow us on Twitter – tweet us your questions! And, subscribe to our YouTube channel for the latest Neverwinter videos.