By Pinpointerror @ August 26, 2013 at 2:38pm

We know you love in-game item rewards AND playing RaiderZ. That's why starting this Wednesday, we're starting the RaiderZ Login Event where you will be rewarded for logging in and playing RaiderZ for two weeks in a row! New and seasoned monster slayers will benefit from a cool mount, higher drop rates, and higher drop quantities with each kill. If you're collecting materials for a new weapon or armor piece, be sure take advantage during the Login Event!
Event Begins: Wednesday, August 28, 2013, after our scheduled maintenance.
Event Ends: Wednesday, September 11, 2013.
What kind of rewards will you get?
5 x Adrenaline Moa Summoning Rings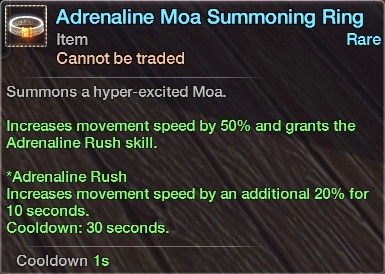 1 x Fortune Bead

1 x Luck Bead

Every day, all characters on your account are eligible for these rewards. Log in, check your in-game mailbox, claim your rewards, then go on the hunt – it's that easy! Who's ready to slay some monsters in the Kingdom of Rendel?
Not registered? Click here to register for RaiderZ. The best part: RaiderZ is free to play!
Get more fan-exclusive content by liking our Facebook Page, follow and tweet us on Twitter, and subscribe to our YouTube channel for the newest RaiderZ videos.
Free to play – Monster-hunting action MMORPG – RaiderZ