By Pinpointerror @ September 12, 2013 at 10:23am

Neverwinter adventurers, the Summer Festival Event ends next Wednesday, September 18, 2013! But, that doesn't mean you can't enjoy the festivities in the meantime. In fact, we're introducing a new item, Hero's Feast, and doubling Petal rewards until the event ends! Be sure not to miss out on these exciting changes to the event.
Event Began: Thursday, August 29, 2013 at 10 A.M. PDT (Pacific) (When is it in your time zone?)
Event Ends: Thursday, September 19, 2013 at 10 A.M. PDT (Pacific) (When is it in your time zone?)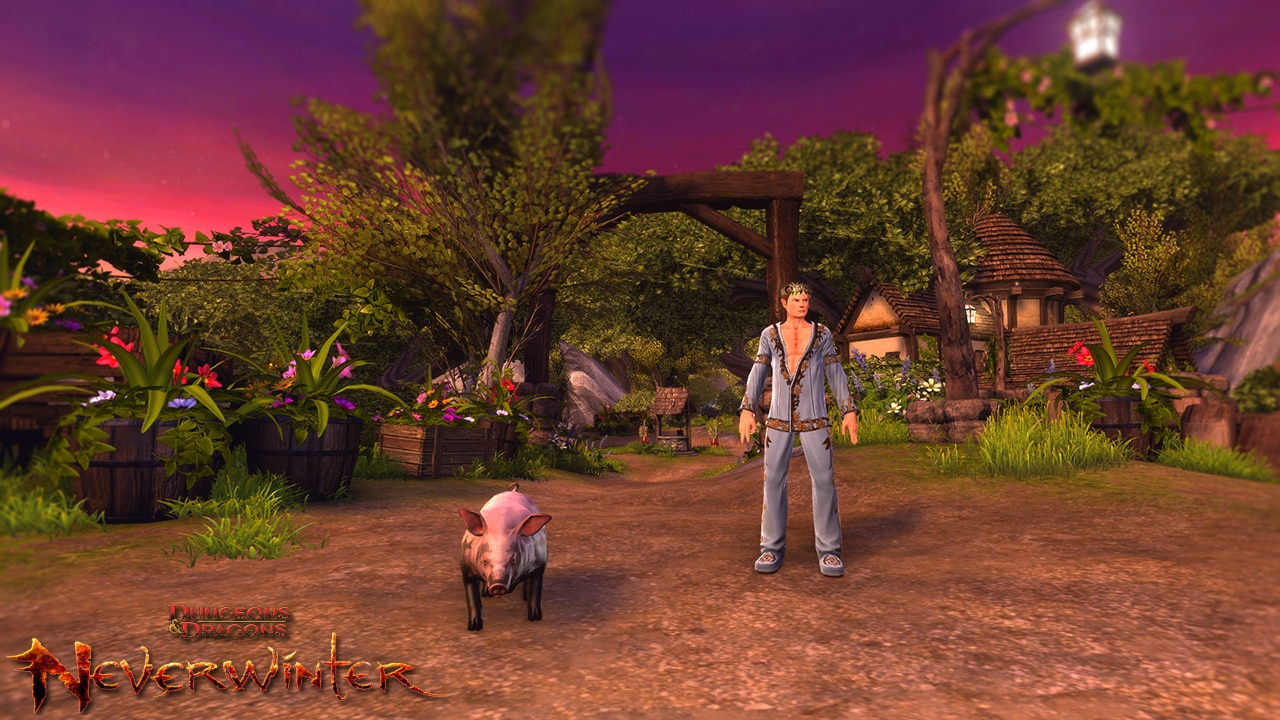 Earn more items with double the Petal rewards
Have you been eyeing the Pig companion but are still short of Fireblossom Petals? Don't worry! Starting today, we're doubling Petal rewards you could earn on the festival grounds. That means slaying trolls and kobolds, gathering flowers, and chasing pigs will earn you more Petals towards Sunite fashion items and other rewards.
New Event Item: Hero's Feast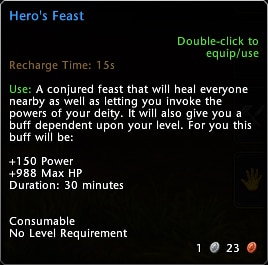 Invoke and earn special buffs
Have you been working on your Midsummer Provisioning Profession? If not, it's not too late! Keep an eye out for the rare Hero's Feast profession task and you could create this scrumptious item to grant you helpful buffs for your next dungeon delve. And if your party needs to catch their breath or heal while hunting, summon this item and your party will recover health quicker than Portable Altars!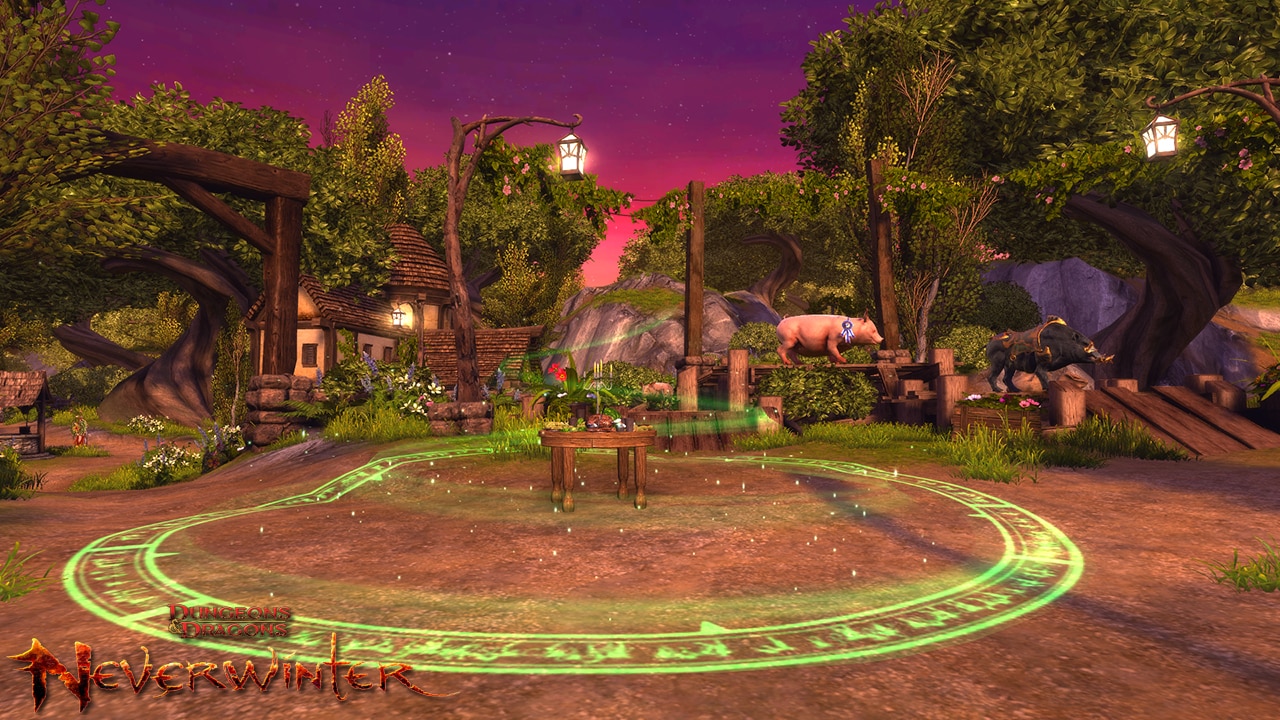 Enjoy a Hero's Feast in Neverwinter
Are you having fun in the Summer Festival? What has been your favorite part of the event? Let us know on the official Neverwinter forums.
Click here to register for Neverwinter, the free-to-play Dungeons & Dragons MMORPG. The best part about Neverwinter: it's free to play! Become a Knight of the Feywild or Hero of the North today with a Feywild Pack or Neverwinter Pack purchase!
Want more game details, screens, and videos? Like Neverwinter on Facebook for more fan-exclusive content and follow us on Twitter – tweet us your questions! And, subscribe to our YouTube channel for the latest Neverwinter videos.