By Pinpointerror @ September 28, 2013 at 11:59pm

Update: Learn more about the new Dark Forest Lockbox!

Well met, Neverwinter adventurers. Check your inventory bags right now. You may be holding something so valuable and rare and you didn't even know it! We're talking about those epic Feywild Lockboxes. Unlocking these treasured items may reward you with some of the most desired items in game!
How do you open a Feywild Lockbox? You must possess Enchanted Keys from the Zen Market to open one. Where do you find Enchanted Keys? Press "Y" in game, select the "Items" tab, then select "Keys." And for a limited time, Enchanted Keys (single and 10-packs) are 15% off their regular price – lucky you!
Enchanted Key sale begins: Sunday, September 29, 2013 at 12 A.M. PDT (Pacific) (When is it for you?)
Enchanted Key sale ends: Saturday, October 5, 2013 at 11:59 P.M. PDT (Pacific) (When is it for you?)
Enchanted Keys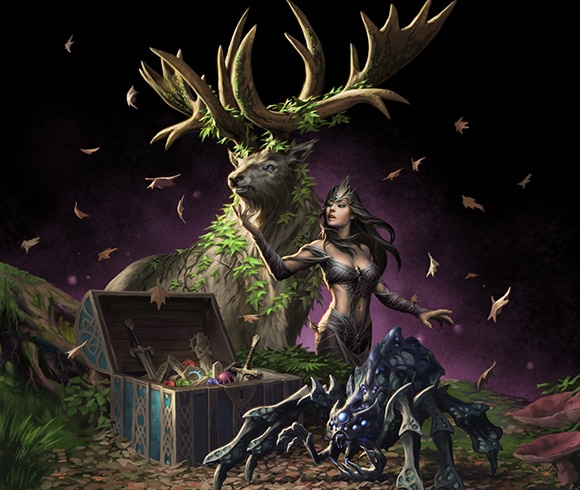 Inside the Feywild Lockbox, you may unlock the majestic and noble Sylvan Stag Mount or the vicious Aranea Companion. Click here for a list of all possible rewards.
---
Aranea – An aranea is an intelligent, shape-shifting giant spider with innate magical ability. It can assume two forms: a humanoid form with a specific appearance unique to that aranea, and a giant spider.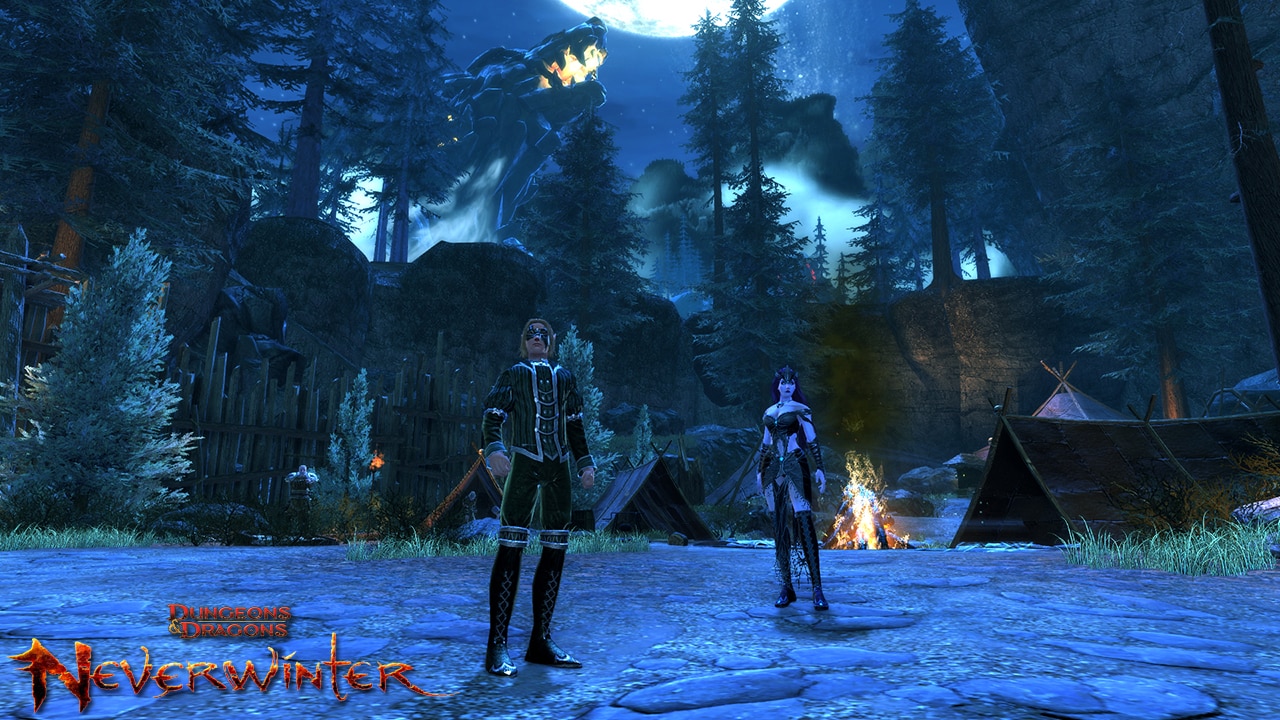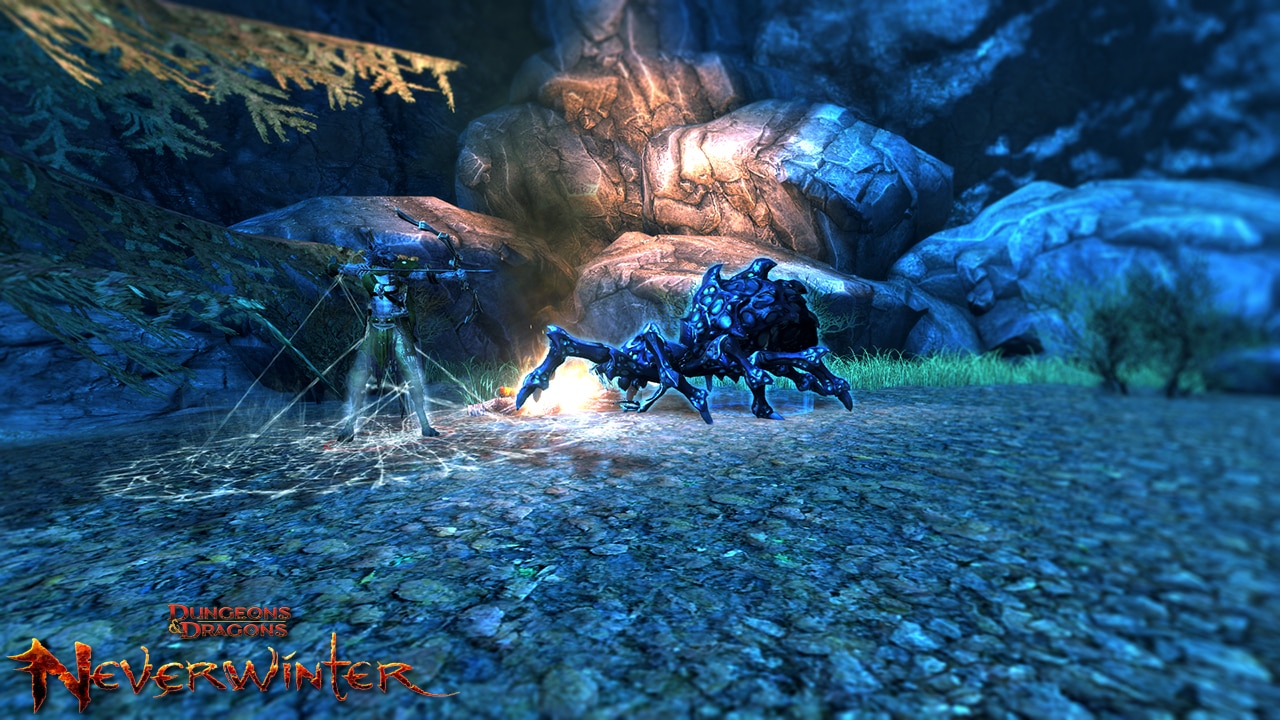 The Aranea Companion has initial points in Power, Critical Strike, and Armor Penetration, as well as three Offense Slots for Runestones, one ring slot, one neck slot, and one waist slot.
As a purple quality companion, the Aranea Companion has a Max Rank of 30, providing you with four skins from which to pick before ranking up.
The Aranea Companion has three powers:
Bite
13' range, 3s cooldown
Deals Poison damage
Spider fangs tear at the target foe to deal damage.
Webbed Terrain
50' range, 8s cooldown
Creates a zone of spider webs that slows the target.
Storm Pillar – This power unlocks at companion level 30.
50' range, 6' blast, 15s cooldown
Deals Lightning damage
A small bolt of lightning strikes the target and other enemies close by.
---
Sylvan Stag - A large breed of stag that is typically deep within Neverwinter Wood. Widely considered to be one of the most majestic forest animals, the stag has an impressive body size and a beautiful set of antlers atop its head.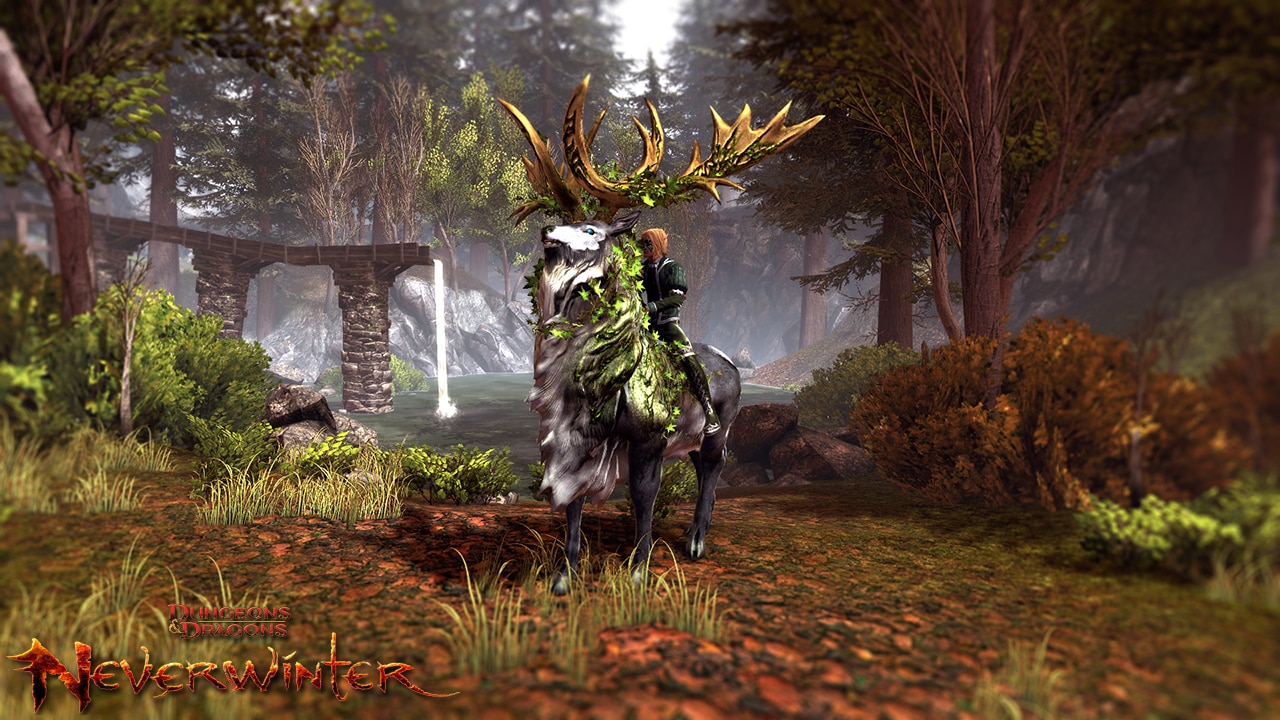 ---
Don't miss out on your chance at some of the best rewards in game, all inside a lockbox! Grab Enchanted Keys today and get lucky.
---
Click here to register for Neverwinter, the free-to-play Dungeons & Dragons MMORPG. The best part about Neverwinter: it's free to play! Become a Knight of the Feywild or Hero of the North today with a Feywild Pack or Neverwinter Pack purchase!
Want more game details, screens, and videos? Like Neverwinter on Facebook for more fan-exclusive content and follow us on Twitter – tweet us your questions! And, subscribe to our YouTube channel for the latest Neverwinter videos.