By DwightMC @ February 13, 2014 at 7:13am

Love is in the air in Millennium City, but if supervillains have anything to say about it, fists will be flying too! Help the archer Heartstring, one of the city's newest heroes, recover Valentine's themed items from villains, in the brand-new Heartstring Lockbox!

When French-born Olympic archery medalist Manon Forestier turned 22, her distant uncle Pierre sent her an ornate bow. The bow granted her the power to read people's "Heartstrings"–the invisible ties that connect people to each other.
This power was put to the test a month later when her father was mugged and hospitalized. With the bow in hand, Manon was able to trace the Heartstring connecting her father to the criminal who hurt him, and turned him over to the Police.
Capturing criminals was an amazing rush, and she soon debuted as a hero with her trusty Arrowhead Grav Bike and a new name: Heartstring! Now you can be equipped with the same tools that Heartstring herself uses to fight crime!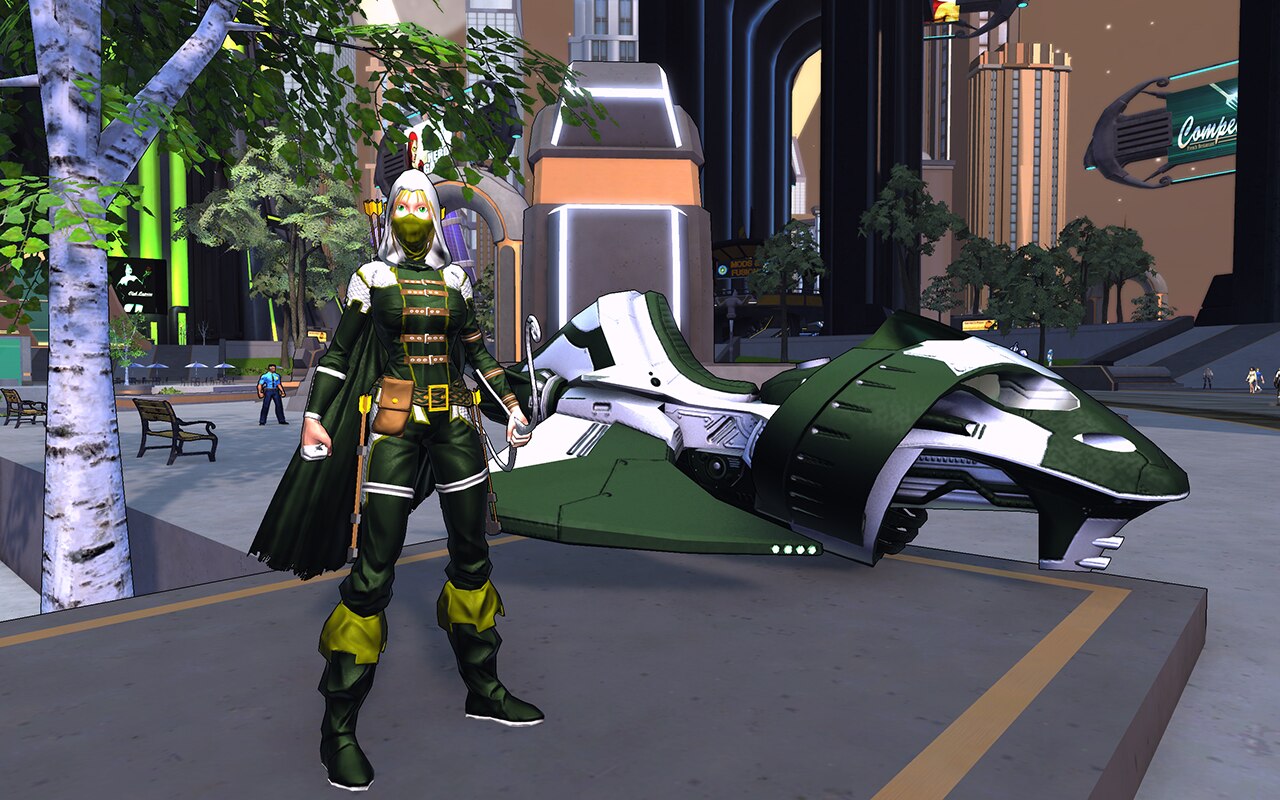 Starting now, Heartstring Lockboxes will drop featuring Valentine's themed items like the Arrowhead Grav Bike, Valentine Hearts Aura, and a brand new Archer Costume Set. Now you can be equipped with the same tools that Heartstring uses to fight crime!
The new Heartstring Lockbox contains great Valentine's Day themed items, the highlight of which is of course the Arrowhead Grav Bike. This uniquely designed grav bike is equipped with Biosteel Regeneration Ray Mark 2 and Plasma Beam Mark 2. The bike is so equipped with a total of 8 MOD slots: four Weapon, two Defensive and two for support.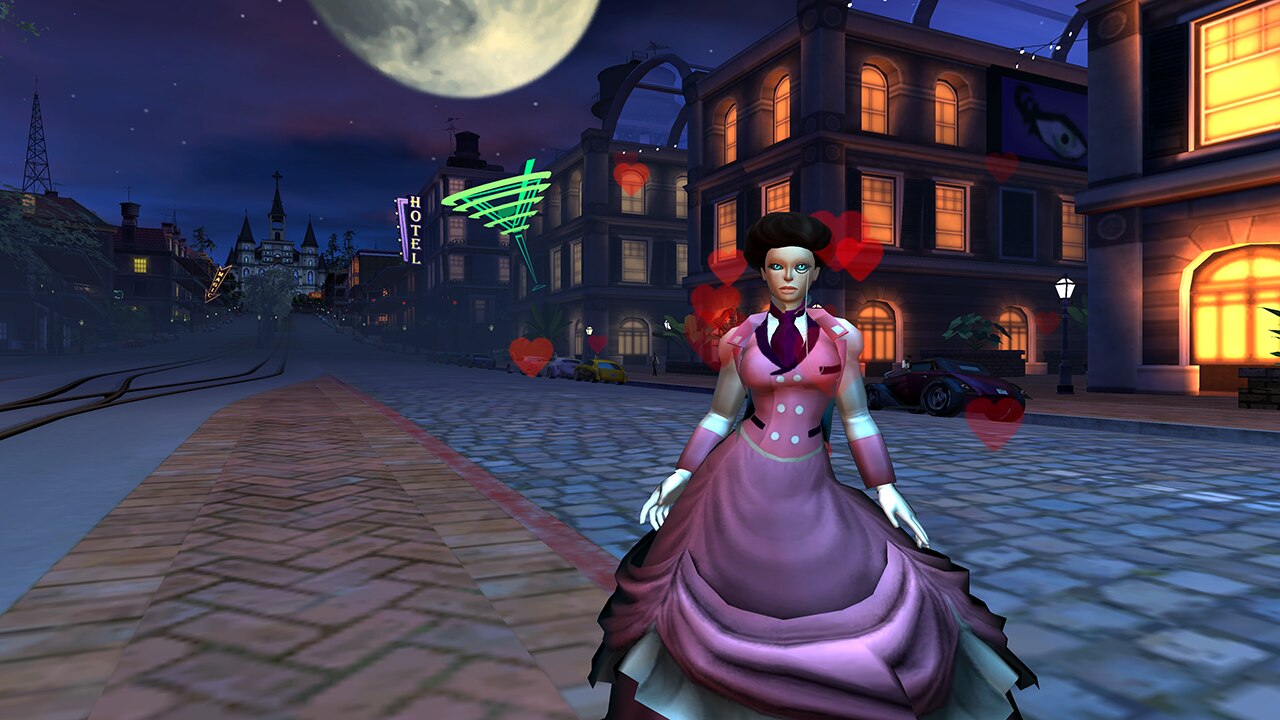 The new lockbox includes other prizes, like the Archer costume set, Legion's Armor Pack, Heartstring Bow weapon skin and the very festive Valentine Hearts Aura. Here's a complete list of all possible prizes from the lockbox:
- Arrowhead Grav Bike
- Adder Grav Bike
- Archer Costume Set
- Legion's Armor Pack
- Valentine Hearts Aura
- Heartstring Bow Weapon Skin
- Mercenary's Armor Pack
- Vehicle Modification Case
- Crate of Drifter Salvage
- Crate of Questionite
- Modification Supply Case