By DwightMC @ February 13, 2014 at 9:59am

Hey adventurers! Every week, we'll be introducing a weekly sale promotion with huge discounts on your most desired items in the Zen Market. Check back every week to see which new items are on sale. They could be your favorite mounts, companions, dyes, or other special items!
Remember, you can simply press "Y" in-game to bring up the Zen Market and see all of the items for sale.
Here are this week's items on sale at up to 50% off for one week only:

*SALE* Sunite Heart Dye Packs – 50% off
Where to find the Sunite Heart Dye Packs: Press "Y" in-game, click the "Fashion" tab on the left, then select "Dye Packs."
Celebrate Valentine's Day with a Sunite Heart Dye Pack. Give one to your valentine or dress your character in a set of deep and light pink dyes. Initially designed for the those who follow the goddess Sune, the mistress of beauty and tender emotion, this dye pack is perfect for any adventurer looking for a Valentine gift to give to that special someone. Pick up this festive dye pack today at half price!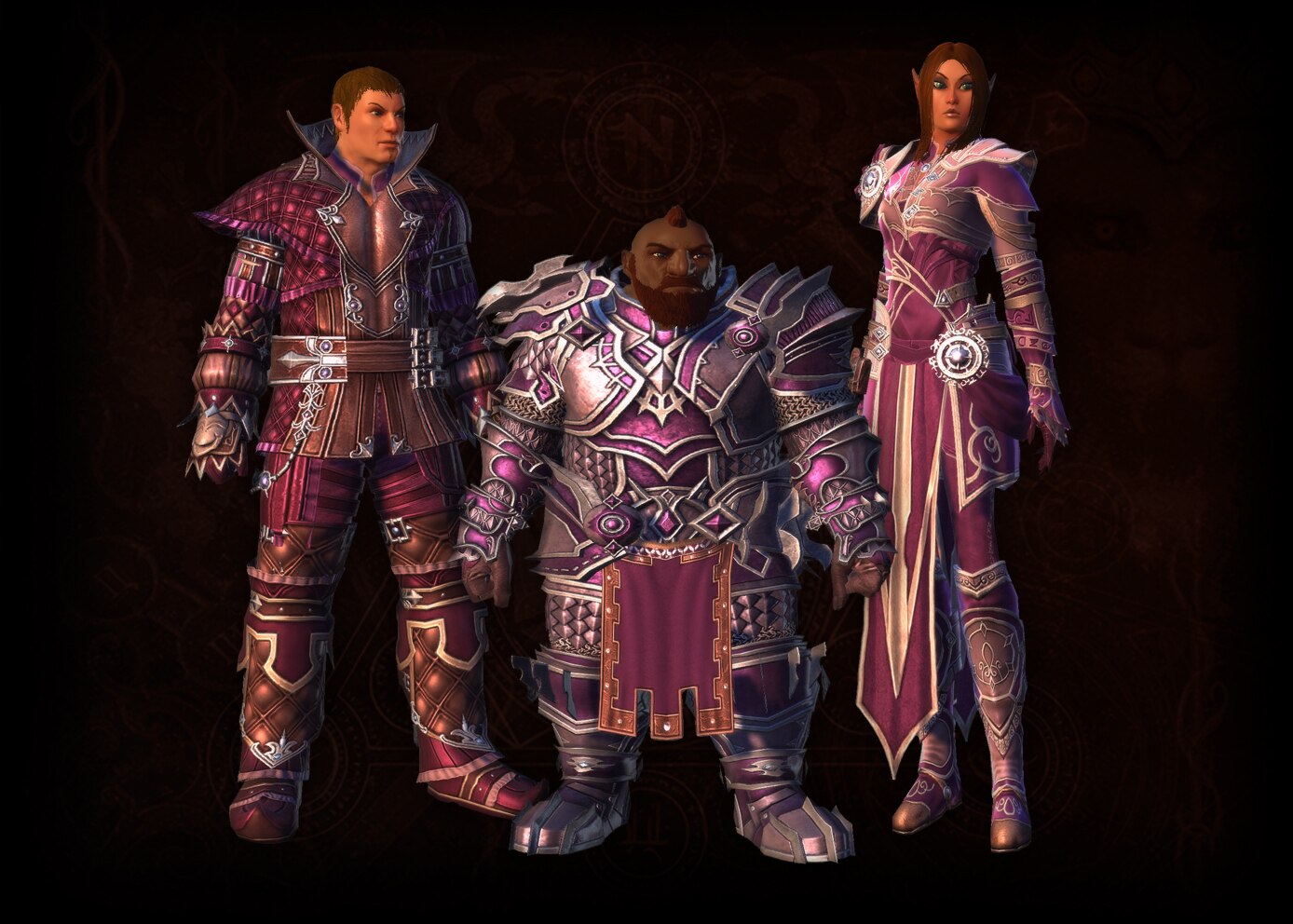 *SALE* - Courtesan Wear - 33% off
Where to find Courtesan Wear: Press "Y" in-game, click the "Fashion" tab, then select "Outfits."
These outfits are tailored and perfect for every Neverwinter adventurer. Wear this fine fashion item to your next dungeon party or social event in Protector's Enclave. You never know who you'll impress next. Lord Neverember, perhaps?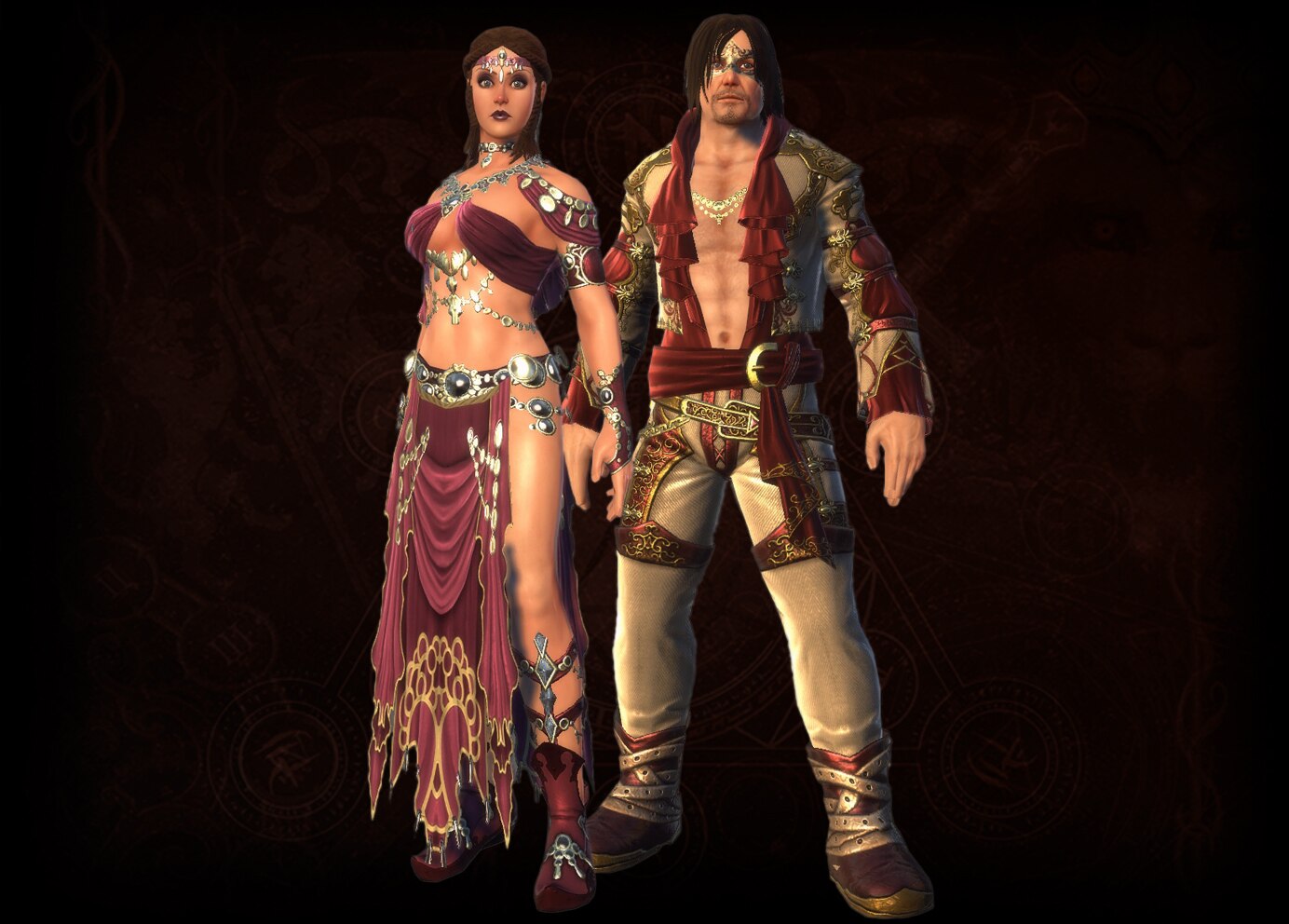 *SALE* - Wedding Attire - 33% off
Where to find Wedding Attire: Press "Y" in-game, click the "Fashion" tab, then select "Outfits."
Need something a bit more elegant for the big day? Grab the Wedding Attire to look your finest for that special someone. This outfit features an elegant veil, ruffled sleeves and a flowing skirt for the bride, and for the groom, a tasteful jeweled circlet, a fur lined coat and a tasteful pair of pantaloons. Now you can match your sweetheart on your special day.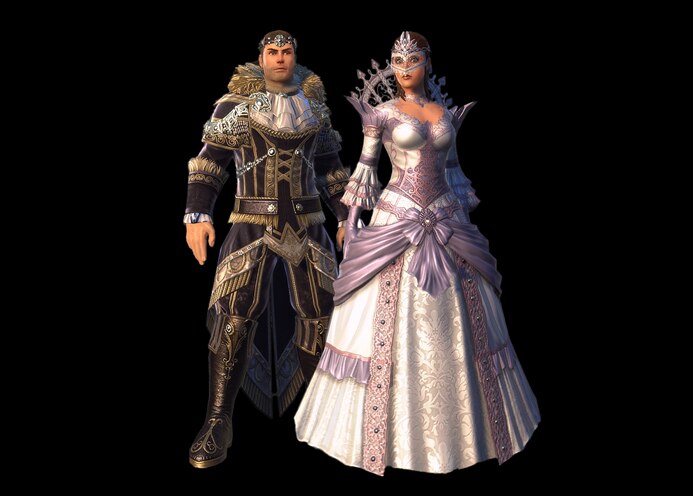 Click here to register for Neverwinter, the Dungeons & Dragons action MMORPG. The best part about Neverwinter: it's free to play! Get a head start in-game by purchasing Neverwinter item packs which include unique companions, mounts, boosts, and exclusive benefits!

Want more game details, screens, and videos? Like Neverwinter on Facebook for more fan-exclusive content and follow us on Twitter – tweet us your questions! And, subscribe to our YouTube channel for the latest Neverwinter videos.