By Summ @ September 24, 2012 at 6:48pm

What's better than playing Rusty Hearts? How about being rewarded for playing?! We're excited to announce our exclusive partnership with Raptr as we roll out an epic Raptr Rewards system that will make other games shake in their grieves.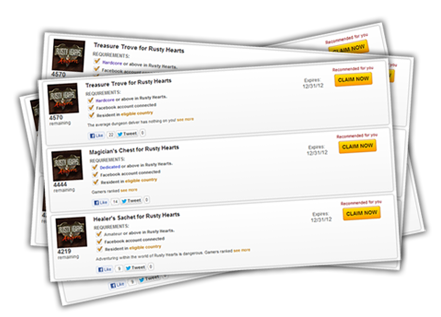 Raptr is known for tracking game time analytics and helping you compare your gaming habits with your friends. We're extending that experience as Rusty Hearts is now implemented in to Raptr! Compare game time, compete against your friends, instantly chat with others and more!
Head to our Raptr Rewards Page
Raptr Rewards will challenge you to play Rusty Hearts for specific duration times. The more you play, the more rewards you'll get! This system culminates in an epic reward tier full of goodies along with the elusive Bone Dragon!
Join Raptr today and start playing Rusty Hearts to get your free items!