By Pinpointerror @ June 5, 2013 at 3:00pm

Do you want that extra edge against the beasts and epic boss monsters of RaiderZ? You're in luck! We're introducing a new lucky box to get you ready for the fight ahead with items that help increase enchantment success rates! If you've dreamed of owning an entire set of +9 gear, there's never been a better time to use those Beyciums. Take a look at the amazing items you can get from our newest lucky box!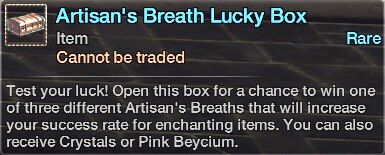 You have a chance to receive one of the following items every time you open a Artisan's Breath Lucky Box!
Superior Artisan's Breath x 1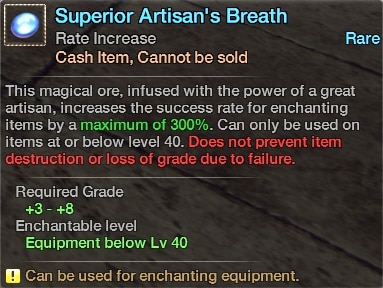 Intermediate Artisan's Breath x 1
Artisan's Breath x 3
Artisan's Breath x 2
Artisan's Breath x 1
Crystal x 18
Crystal x 9
Pink Beycium x 20
Pink Beycium x 10
Enchant your armors and weapons today and fight to defend the Kingdom of Rendel. Don't forget to hunt together or die alone, adventurers.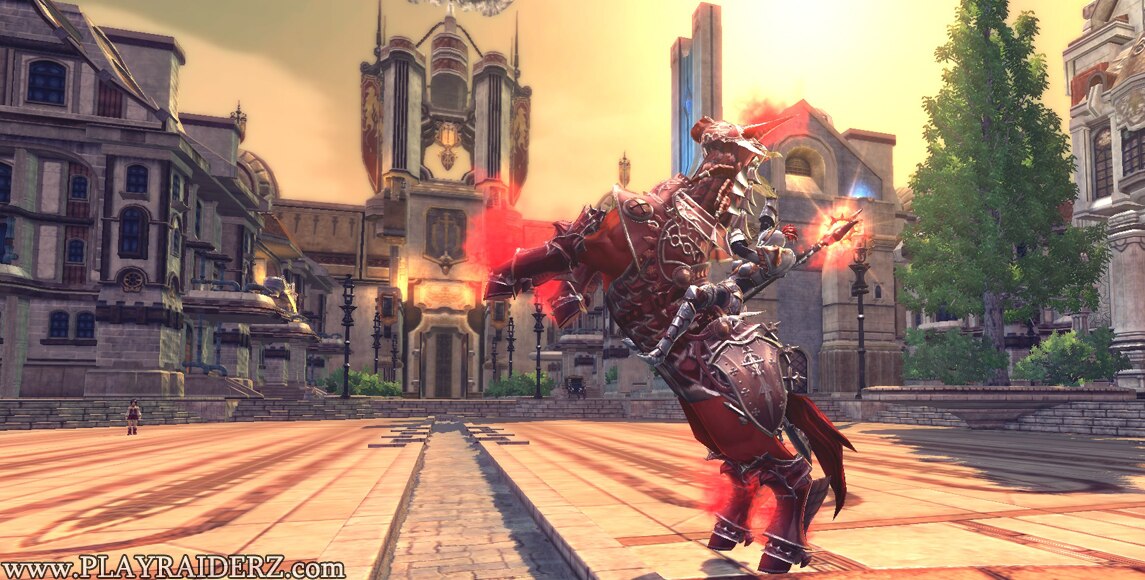 Not registered? Click here to register for RaiderZ. The best part: RaiderZ is free to play!
Get more fan-exclusive content by liking our Facebook Page, follow and tweet us on Twitter, and subscribe to our YouTube channel for the newest RaiderZ videos.